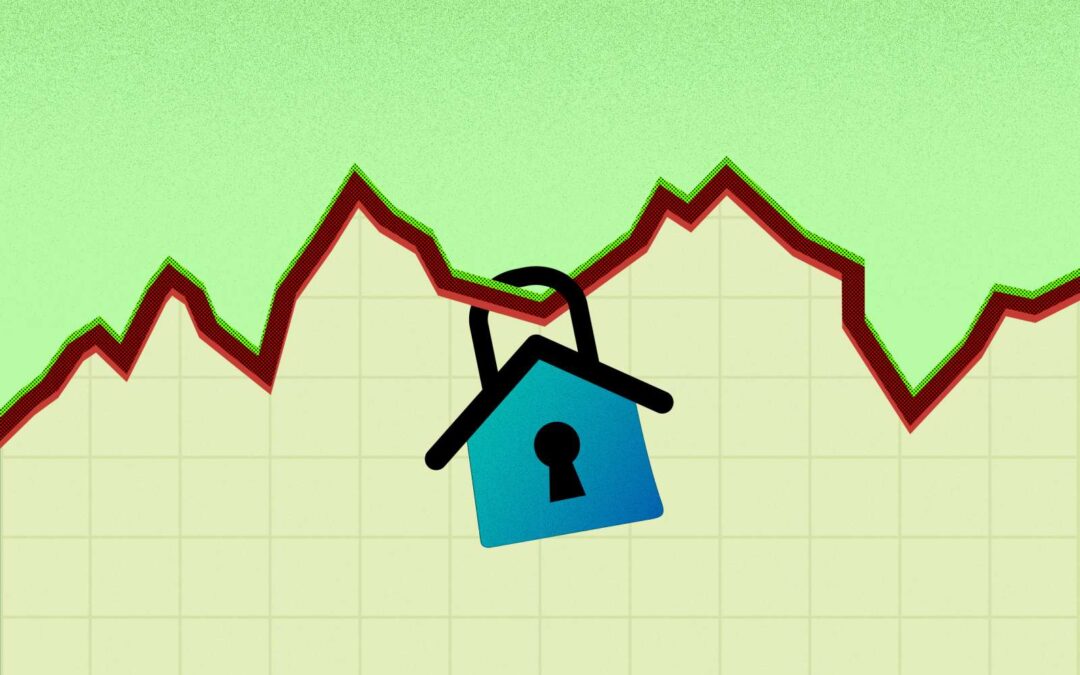 Mortgage interest rates go up and down daily, sometimes hourly. A rate lock means that the interest rate won't fluctuate from what you were offered and closing.
As mortgage rates rise, borrowers are opting to lock their rates during the underwriting process rather than gamble with uncertainty.
The number of people locking their rates went up 19.1% month over month for March, according to the latest report from Black Knight.
Black Knight said the increase was driven by a 31% increase in purchase volume, which is now up nearly 70% over the past three months.
The cash-out refinance share of the market remained flat in March, which was 1.6%. The rate/term refinance drops continued, and the market share is now down to 28%.
That's the lowest since November 2018. Non-conforming loan products are gaining ground, too, as their pace of growth for home prices has reached record highs.
According to Scott Happ. president of Optimal Blue, a division of Black Knight;
"Mortgage interest rates spiked in March, with 30-year offerings climbing 70 basis points over the course of the month.
In fact, our OBMMI (Optimal Blue Mortgage Market Indices) daily interest rate tracker showed the average 30-year conforming rate reach as high as 4.93% late in the month before pulling back slightly to close out March at 4.79%," he said.
"As home prices continue to climb — even in the face of sharply rising interest rates — we've seen the average loan amount rise as well.
The average loan rose by $8,000 to just under $362,000 in March, representing a more than 23% increase over February's rise," Happ said.
Moe Bedard is the founder and lead mortgage analyst for LoanSafe.org. Since 2007, LoanSafe has helped over 2 million consumers with solutions to their mortgage problems and has been featured in the New York Times, LA Times, Fox Business, and many other media publications.