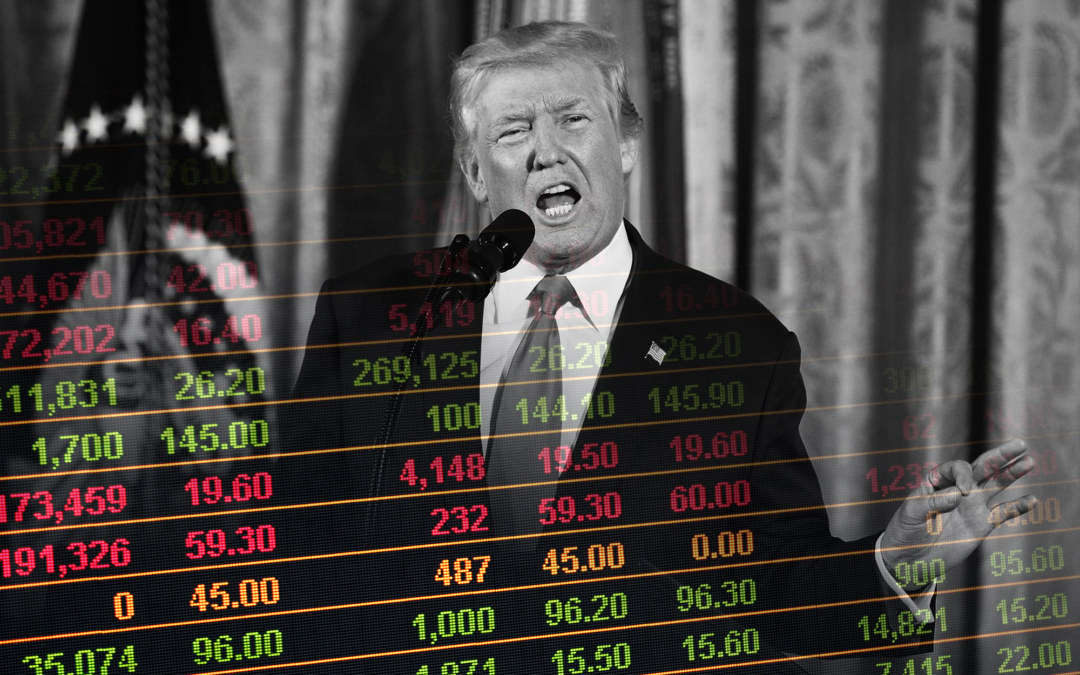 In 2004, Donald Trump told CNN, "I love bad markets!"
In a Trump University audiobook, he had said "I sort of hope" the real estate market crashes.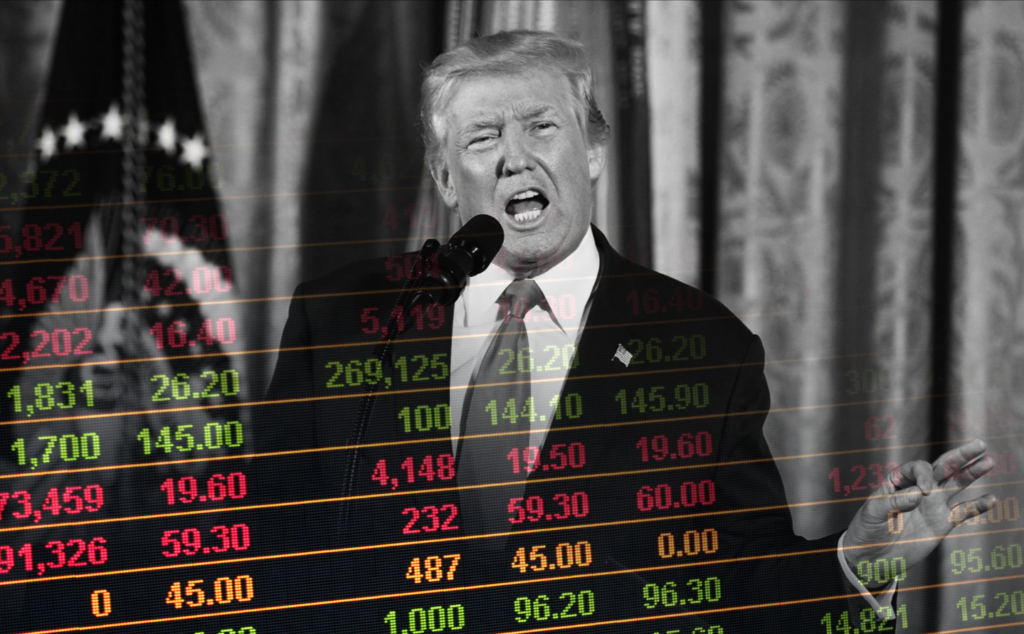 "How you react to the so-called housing bubble can be a barometer of your business personality. Are you the type of person who takes advantage of positive situations when they present themselves…or do you heed every message of doom and gloom, avoiding risks that could be some remarkable opportunities?" he wrote in a 2005 post on his Trump University blog.
A couple of years later he told the Globe and Mail in March of 2007, "People have been talking about the end of the cycle for 12 years, and I'm excited if it is. "I've always made more money in bad markets than in good markets."
A year before the last market crash of 2008, Trump counseled Trump University students to take advantage of the housing bubble as an investment opportunity. He was "excited" for it to end because of the money he'd make.
"The real estate markets crashed. Now, I don't want to blame the real estate markets, because I always made a lot of money in bad markets. I love bad markets. You can do very well in a bad market," he said.
Fast forward to 2020-2021, it looks painfully obvious that there is another commercial property crash that is rearing its ugly head all across the nation and the world.
The economic fallout from the COVID lockdowns forced thousands of companies around the U.S. to have their employees work from home, and many went out of business.
As a result, tens of thousands of commercial buildings sat empty for several months and some for over a year, forcing a severe financial burden on their cash-strapped owners. In addition, these owners had to pay their mortgage with virtually no tenants to help foot the bill, and as it turns out, many have not been able to make their payments for most of the time.
In April 2020, the Wall Street Journal reported, "A Reckoning Looms for Commercial Real Estate – and its Lenders". The WSJ said;
"Even as Covid-19 cases surge world-wide, the arrival of viable vaccines holds the promise of a return to something resembling normality by the middle of next year. But the commercial real-estate sector may never get back to normal, and that could spell trouble for banks. Many banks are concentrated in and dependent on commercial property lending. Banks hold half of all commercial real-estate loans.
The 5,000 or so U.S. community banks, with about a third of total assets, are two to three times as concentrated in commercial real-estate lending as the approximately 30 larger banks. Problems in commercial real estate can hurt banks in two ways. Losses on existing loans can damage earnings directly, and a correction can reduce future lending volumes, impairing an important driver of earnings.
Based on what we know now, things don't look good."
Around the same time, a Politico magazine article said, "Commercial real estate is in trouble, and turbulence in the $15 trillion market is threatening to bleed over into the broader financial system just as the U.S. struggles to emerge from a recession."
Politico reported, "The number of commercial loans that have been packaged into securities going into "special servicing" — where distressed loans are transferred to a new manager hired by bondholders to negotiate a payment plan on their behalf — has steadily increased since March.
"The number of commercial loans that have been packaged into securities going into "special servicing" — where distressed loans are transferred to a new manager hired by bondholders to negotiate a payment plan on their behalf — has steadily increased since March.
And it has become clear that the virus will continue to cut into revenue for some time, so even those property owners who have been able to patch together payments — thanks in part to now-lapsed relief measures passed by Congress — may start to slip.
The loss of paying tenants could touch off a wave of property write-downs and eventual foreclosures on everything from shopping centers to apartment buildings. But it's not just a pocket of wealthy investors who will get hurt by widespread write-downs. Eighty-seven percent of public pension funds and 73 percent of private pension funds hold real estate investments.
For nearly two years now, many major commercial properties have suffered from low occupancy rates and forced closures due to the Covid-19 pandemic. This is especially true for Hotel properties with $100-200 million dollar mortgages that have remained virtually vacant throughout the crisis.
The facts are that many commercial building owners have not made payments over the last 1-2 years, and their lenders are starting to foreclose upon them for non-payment all across the nation. Investors hold up these loans via commercial mortgage-backed securities that have been bundled and sold on Wall Street all across the globe.
An economic disaster that I predict will become a market crash as soon as investors awake from their slumber and become wise to the media propaganda lying to their ears the whole time.
It has come time for many of them to pay the piper, and it is painfully obvious that many of these property owners barely have two nickels to scratch together. But they won't tell you that. Quite the contrary.
Now, we will see the actual grave reality for what it is.
A commercial foreclosure crash like the world has never seen.
Major commercial markets like New York and especially Chicago are starting to surge as the foreclosure tsunami rises.
Here are the latest commercial foreclosure casualties. I'm sure Trump is more than ready to use his investing skills to snatch up some great deals in the years to come.
The big question is, "are you ready?"
Below is just a tiny example of the foreclosure fallout. There will undoubtedly be many more that will make this list as the months and years go by.
NEW YORK
Hello Living East Flatbush Apartment Complex
In New York, a judge ruled that Madison Realty Capital can go after the interests of the luxury commercial developer, Eli Karp's Hello Living East Flatbush apartment complex — and the rest of its portfolio through a UCC foreclosure sale, according to The Real Deal.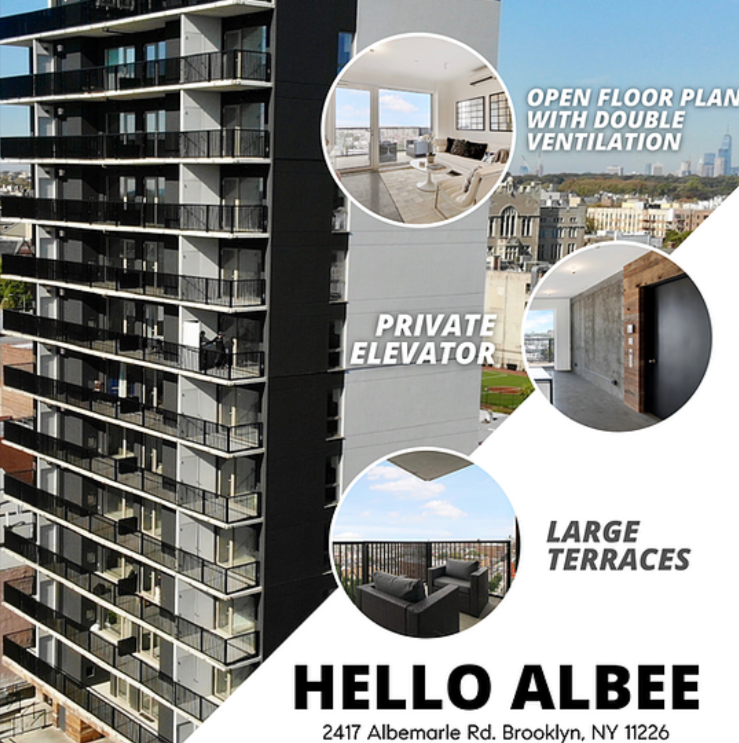 Karp founded Hello Living in 2005. He has developed 10 buildings under and six more are allegedly in the pipeline.
Karp said in an interview that Madison "wiped him out" and forced him out of business.
"I can't get around how this happened," said Karp. "I have lost everything."
A spokesperson for Madison said, "We are pleased with the court's decisive final ruling in favor of Madison. The facts of this case speak for themselves. It is unfortunate that Mr. Karp has a pattern and practice of frivolous litigation against lenders and partners to further his agenda."
The Kent House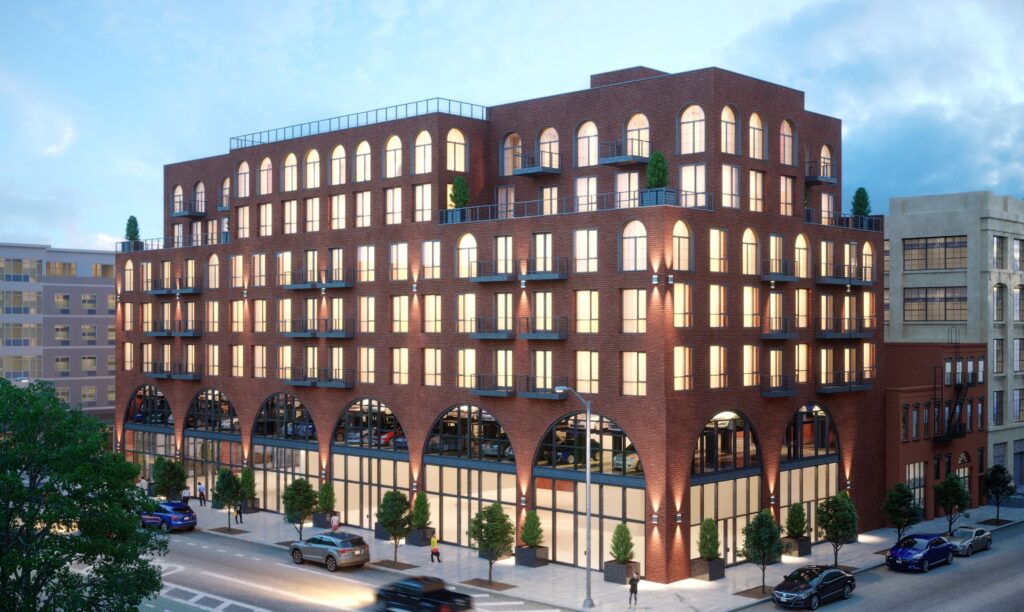 The luxury mixed-use project, Williamsburg residential development Kent House is facing foreclosure auction thios past month for its equity interest in the luxury mixed-use project, at 187 Kent Avenue. The commercial property located at at 187 Kent Avenue has 96 apartments and 31,000 square feet of retail is owned CW Realty.
Invictus Real Estate Partners claimed that CW Realty defaulted on a $10 million mezzanine loan. The entity was created when Invictus Real Estate Partners took over the loan, along with a $78 million senior mortgage, from Prophet Mortgage Opportunity this summer, according to The Real Deal.
Invictus has also pursued foreclosure on the property based on the defaulted $78 million mortgage loan. To counter that, CW Realty on Sept. 17 filed a hardship declaration, a measure under the state's commercial eviction and foreclosure moratorium to stop certain commercial real property mortgage foreclosure actions from moving forward until Jan. 15, 2022.
CHICAGO
Civic Opera House
The owner of the Civic Opera House commercial property was served with a $195 million foreclosure lawsuit representing the largest case of a downtown Chicago office building in years, according to Crain.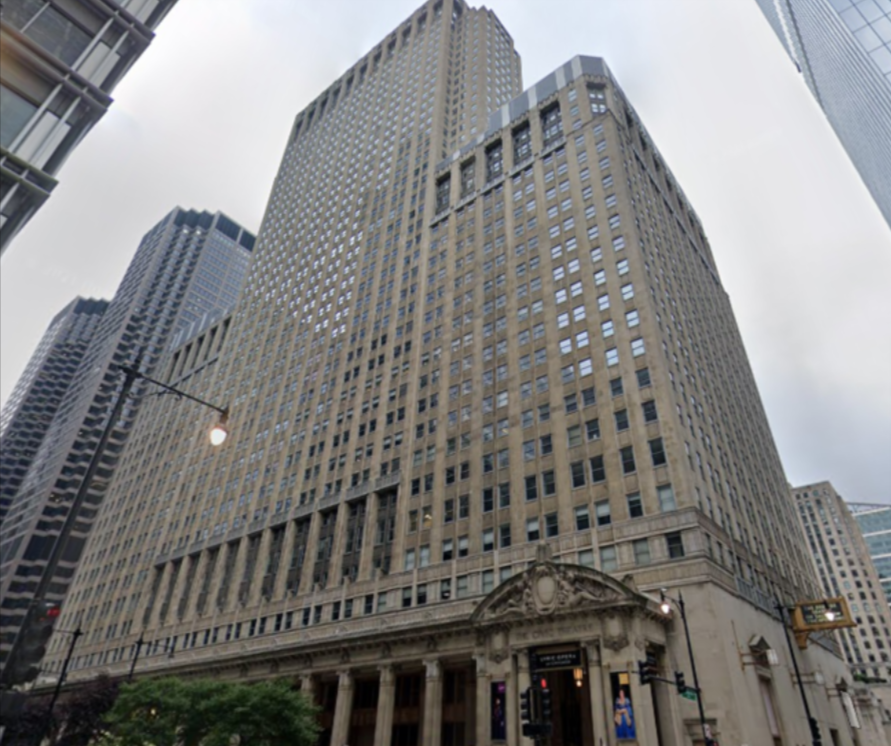 The lender, Wells Fargo's lawsuit claims the New York investment firm founded by Mark Karasick failed to pay monthly loan payments on the Chicago's Civic Opera House since May, marking the biggest default for a downtown office building since the pandemic.
601W and Berkley Properties owes $154 million on loans and $28.3 million for late payments on the 915,000-square-foot art deco landmark at 20 North Wacker Drive. The Cook County Circuit Court is expected to appoint real estate services firm Transwestern as the receiver next week.
The Loop
The owner of the Loop 226,000-square-foot office building in Chicago that houses a Morton's Steakhouse handed the keys back to its lender to avoid foreclosure after failing to sell the property.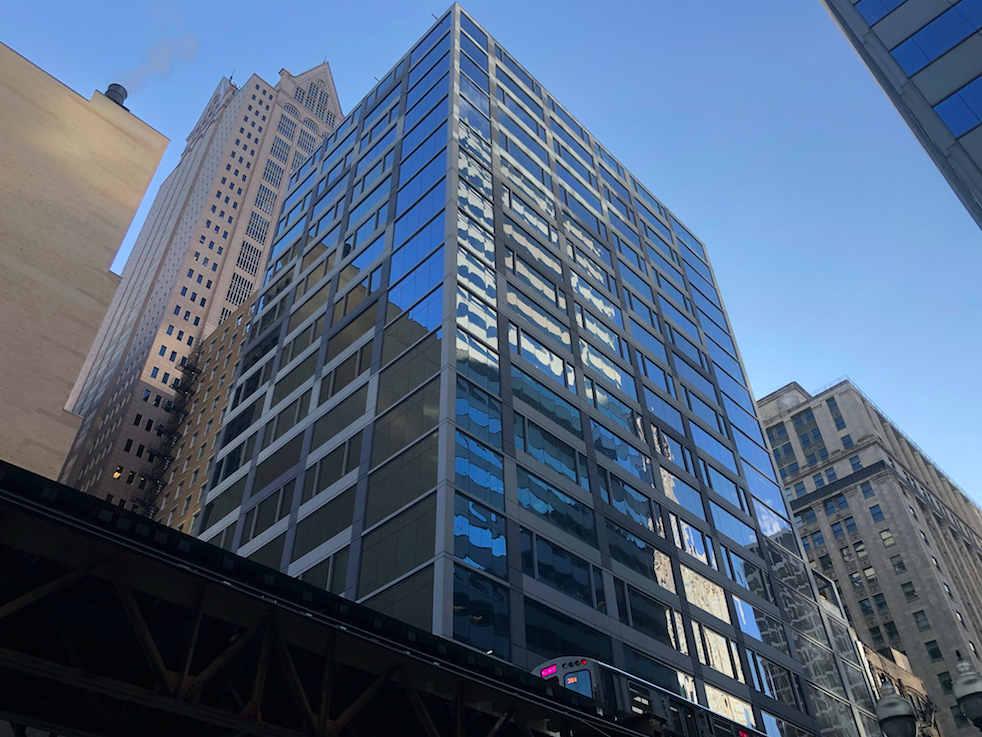 The Irish owned REIT, Wilton U.S. Commercial performed a deed in lieu of foreclosure of the 24-story Art Deco building at 65 East Wacker Place to Acres Capital rather than face a foreclosure lawsuit due to missed loan payments, Crain's reported.
The REIT's director Iain Finnegan said the building lost some non-profit tenants in the building "due to a lack of state funding" and the pandemic made it too difficult to recover, leaving the company with the choice to either restructure or sell the asset.
Wilton bought the building in 2010 for less than $16 million. The property had been seized by what is now CIBC through a foreclosure. After losing tenants over the years, Wilton struggled to cover the $1.3 million debt service payment in 2019 after generating less than $375,000.
Standard Hotel High Line
The owner of the luxury Standard Hotel High Line, the Hong Kong–based private-equity firm Gaw Capital hasn't made a mortgage payment since May 2020, according to Crain's.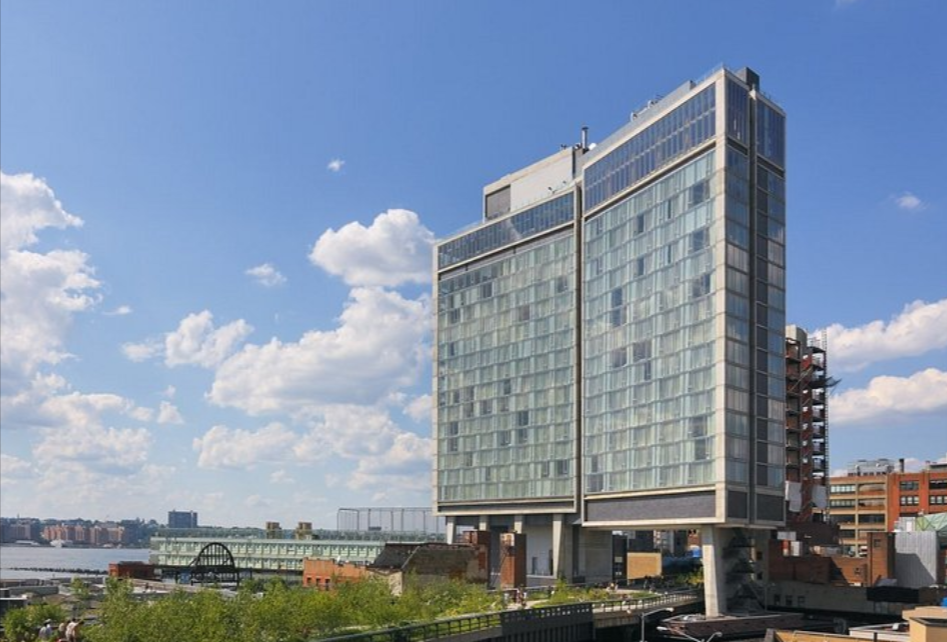 The investment firm owes nearly $187 million, according to a foreclosure lawsuit filed recently in U.S. District Court in Manhattan.
Wells Fargo sent the owners a notice of default on their mortgage in June 2020 demanding demanded that Gaw Capital pay back the entire balance, but they failed to make payments for the next 17 months, the lawsuit says.
The loan backing the property is part of commercial mortgage-backed security or CMBS.
According to Curbed, "The 338-room hotel founded by André Balazs was purchased in 2017 by Gaw Capital, a Hong Kong–based private-equity firm led by Goodwin Gaw. Gaw bought the Standard for $340 million, $60 million less than it had been in contract for a few years before, and took out a $170 million acquisition loan from Natixis, a French investment bank that was bullish on hotels at a time when other lenders were pulling back.
"New York's hospitality sector is a little out of favor at the moment," Gaw told Forbes at the time. But during the last year and a half, the hospitality sector has fallen more than a little out of favor, with a global pandemic and travel bans making Airbnb and market oversaturation seem like relatively minor woes.
Gaw Capital owns several commercial properties across the country, mainly in San Francisco and the Standard Hotel High Line is its only New York City asset.
If you own shares in Gaw Capital, you may want to pull your money out soon because this news is a big red flag that they are in serious financial trouble.
Over the past year, several Manhattan hotels have permanently closed. The Roosevelt Hotel, which was owned by Pakistan's national airline company, and the AKA Wall Street hotel, which has since been converted into apartments.
FLORIDA
DoubleTree Hotel by Hilton of Tallahassee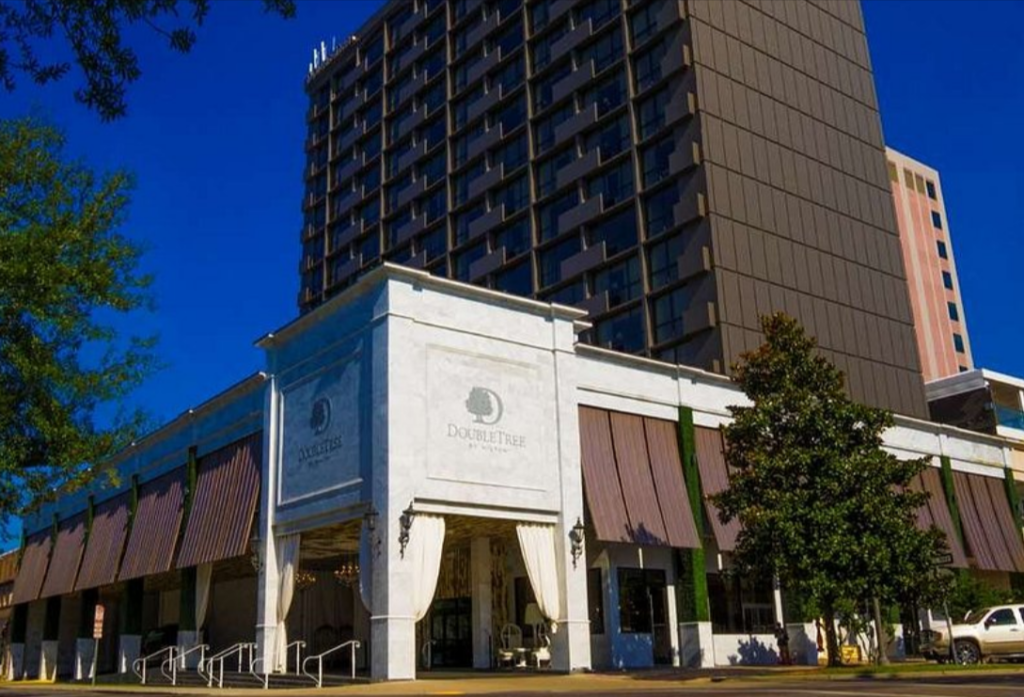 The Tallahassee DoubleTree Hotel by Hilton on Adams Street through his Delaware-based limited liability corporation, IB Tallahassee, LLC., a hotel owned by JT Burnette is going into foreclosure.
A Leon County court ruled on Sept. 24 that unless his company pays more than $32 million owed by the sale date, the property will go up for auction, which was scheduled to be auctioned on Oct. 28, and sold to a sucker buyer for $23 million.
Burnette was convicted on corruption charges earlier this year and will be sentenced in November 2021, according to ABC 27.
OHIO
Westin Cleveland Downtown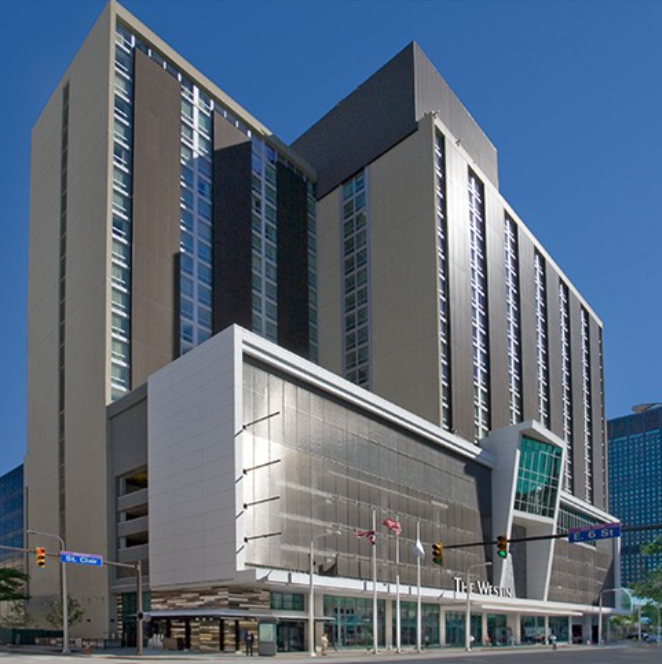 The Westin Cleveland Downtown is facing foreclosure but has found a sucker buyer to possibly buy the property. In later October, the owners through their attorney had asked a judge to approve the sale of the hotel to HEI Hotels & Resorts for $40.2 million, according to a motion and a copy of the agreement the lawyers for receiver Tim Collins filed in Cuyahoga County Common Pleas Court.
The Carew Tower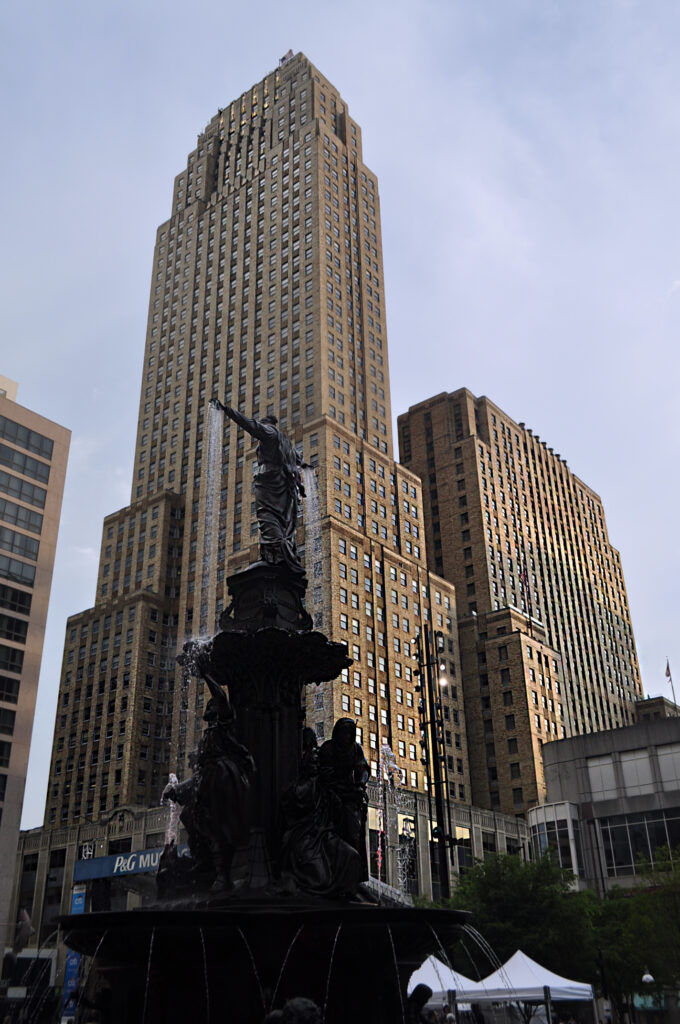 According to Cincinnati.com, the Carew Tower, one of Downtown's most iconic buildings, is facing foreclosure and more than $642,000 in delinquent utility bills just over a year after the building was put up for sale.
Lender Veles Partners LLC filed a foreclosure lawsuit against the building's owner, Greg Power, on Oct. 15 for defaulting on the mortgage, according to Hamilton County Common Pleas Court records.
Veles claims Power owed $9,664,656 in principal on the loan, about $93,630 in interest and $3,594 in late fees as of Oct. 5.
Power — a Downtown-based commercial real estate investor who owns the Carew Tower and the connected 561-room Hilton Cincinnati Netherland Plaza Hotel — was served a summons on Nov. 2.
OREGON
Loyd Center Mall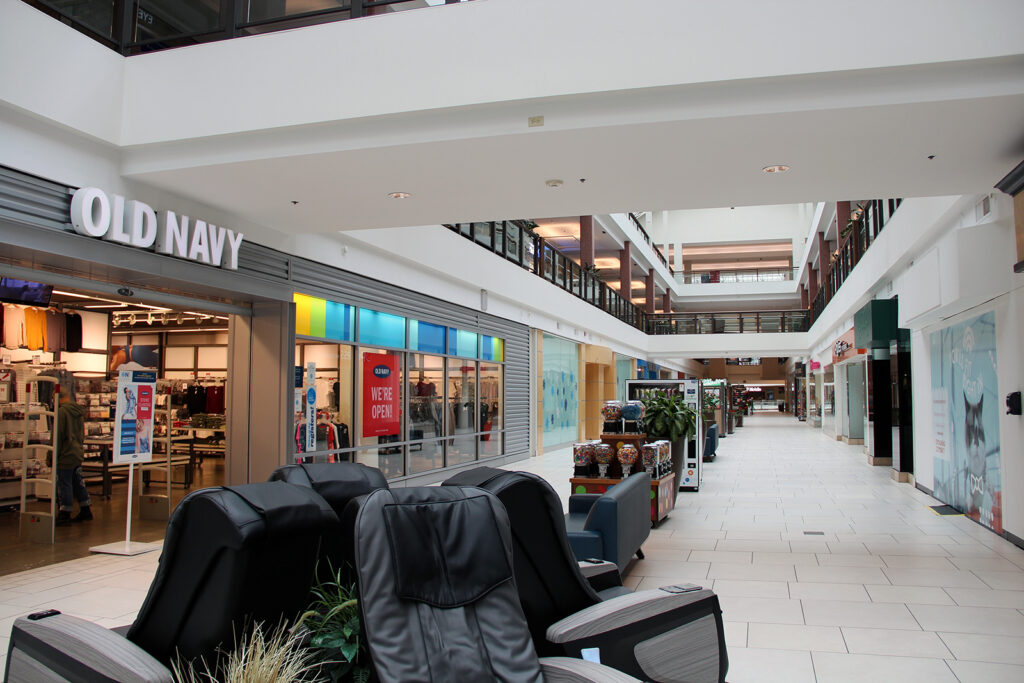 A New York-based real estate lending company says it plans to foreclose on the Lloyd Center mall and redevelop the beleaguered Northeast Portland shopping center.
According to Oregon Live, KKR Real Estate Finance Trust said it plans to take ownership of the 1.2 million square foot mall before the end of the year. The company says payments on its $110 million debt have been overdue since October 2020.
"Upon taking title, which is targeted for the fourth quarter, we'll begin to plan for a comprehensive redevelopment of the site, which we expect will include multiple uses including residential and creative offices," said Patrick Mattson, the president and chief operating officer of the company. Bloomberg Law first reported the comments.
KKR loaned $177 million toward a renovation of the Lloyd Center in 2015.
Lloyd Center opened in 1960 as a 100-store, open-air mall, said at the time to be the largest in the world. It was covered in the 1980s with a glass ceiling, then extensively renovated in the 1990s into a more traditional enclosed shopping mall with a central food court.
Moe Bedard is the founder and lead mortgage analyst for LoanSafe.org. Since 2007, LoanSafe has helped over 2 million consumers with solutions to their mortgage problems and has been featured in the New York Times, LA Times, Fox Business, and many other media publications.