Refinance Your Mortgage
Learn everything you need to know about refinancing your mortgage the right way with LoanSafe.
With Mortgage rates currently at all time lows, many believe it is a great time to refinance your mortgage. If you've been lucky enough to have had your home's equity value rise (which is rare in today's housing market), it would be wise to start researching what documents are needed to refinance. Refinancing your mortgage may vary with different lenders.
Remember to keep in mind that while some refinance plans are designed to save you money, and ultimately lower the amount you owe, not all plans are the same. Always be due diligent and research different mortgage refinance plans.
it is always best to shop around because you may find lower rates and fees from different lenders than the one who currently services your account. Some lenders might require other documents, but below are common documents that you'll definitely need to complete this transaction. Keep in mind that a mortgage refinance will bring a whole new set of fees and costs!
Here are some tips below to set your down the right path.
Loan-to-Value ratio (LTV)
A loan-to-value ratio (LTV) is one of the main major factors that your lender takes into consideration when determining if you qualify for a refinance or second mortgage. Your LTV helps your lender determine how much equity you currently have. It will also help your lender conclude whether you're eligible to be exempt from paying private mortgage insurance (PMI) if you apply for an FHA loan. Typically, your LTV must be 80% or less to avoid PMI. Lenders often will send appraisers to perform on site appraisals on your home to help determine the overall current market value.
The government's Home Affordable Refinance Program (HARP) enables borrowers with an LTV ratio of up to 125% (or in some cases 150%) qualify for a refinance. Through this program, the mortgage must be owned by either Fannie Mae or Freddie Mac. For an FHA loan, the required LTV ratio is 97%, while Veterans may be able to finance up to 100% LTV.
To determine your LTV ratio on your own, simply divide the appraised value by your current loan balance. For example: current mortgage balance ÷ current appraised value.
Combined Loan-to-Value (CLTV)




If you would like to take out a home equity loan or line of credit (aka HELOC or 2nd mortgage), you will need to add the amount you would like to borrower to your current loan balance. The CLTV formula is simple – current combined mortgage balance ÷ current appraised value.
Many lenders will only approve a a home equity loan or line of credit with a CLTV of 85% or less. If you CLTV comes back to high, you may not be eligible to take on a new loan without having to pay down the loan balance or waiting until your home's value appreciates.
Credit Score
Since a credit score (commonly known as FICO) is used to determine your eligibility for a first mortgage, it would make sense that it is used again for a refinance or second mortgage. The lower your credit score is, the more of a risk you'll be seen as by the lender. Homeowners with a credit score of 740 or higher may qualify for the best terms on the market. Although some loans only require a 580+ credit score to qualify.
Credit scores are used to determine your interest rate as well. The lower your score is, the higher in interest you'll end up paying.
Do you need cash out?
In order to refinance your home in order to take cash out, equity is a requirement. Equity is simply the difference between your current mortgage(s) balance and the value of your home (appraised value). For example, if your home is now worth $250,000 and the mortgage(s) balance is only $190,000, you have $60,000 in equity. The more you pay down your mortgage, the more equity you're going to have.
More Refiance Tips
Many mortgage lenders require a "seasoning period" where you have to make payments on the current home loan for a certain amount of time before they will allow you to refinance again. Some lenders may require six months and some may require one year or more.
There are mortgages that have "prepayment penalties"with terms stating that you may not refinance your home until after the first or second year you have had the current mortgage. You can refi but you will pay a hefty fee for doing so. This was a common inclusion in the terms and conditions of many subprime mortgage refinancing agreements of the past. You will want to make sure your current loan does not have this penalty.
If you do then an early payoff penalty will apply if you pay off your old mortgage with a new loan from a refinancing agreement. These penalties can be as high as 2-3% of your mortgage balance, possibly negating any possible benefit you may have derived from the original refinancing agreement.
Closing costs and fees are another reason why people wait to take out refinancing on their home. Essentially, the fees and charges associated with refinancing a home, in particular, are too great to legitimize its existence. Sometimes, however, certain agreements will make refinancing a benefit rather than a detriment to the borrower.
Speaking with a qualified professional about the exact times these extra fees revolve around will help you to save money. Sometimes refinancing is a smart decision and other times it's not. You have to let your individual situation dictate your course of action.
If you would like to discuss your mortgage options or to get a live rate quote on your loan, please call me, Erik Sandstrom, at 1-800-779-4547; or email me at [email protected].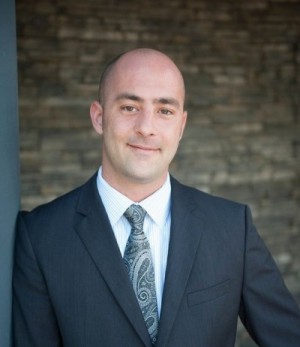 Erik Sandstrom
Senior Loan Officer
If you are looking for a great mortgage with the best rates, please give me a call at 619-379-8999.