Zillow released its national Negative Equity Report this week showing that in the fourth quarter of 2015 more than 6 million homeowners were underwater, down from approximately 16 million in the first quarter of 2012.
An underwater mortgage is when a homeowner is left with more debt on their home than what it is worth. This is also known as negative equity.
The U.S. cities with the highest percentage of underwater homes were Las Vegas (40.7 percent), Chicago (37.8 percent) and Kansas City (37.7 percent).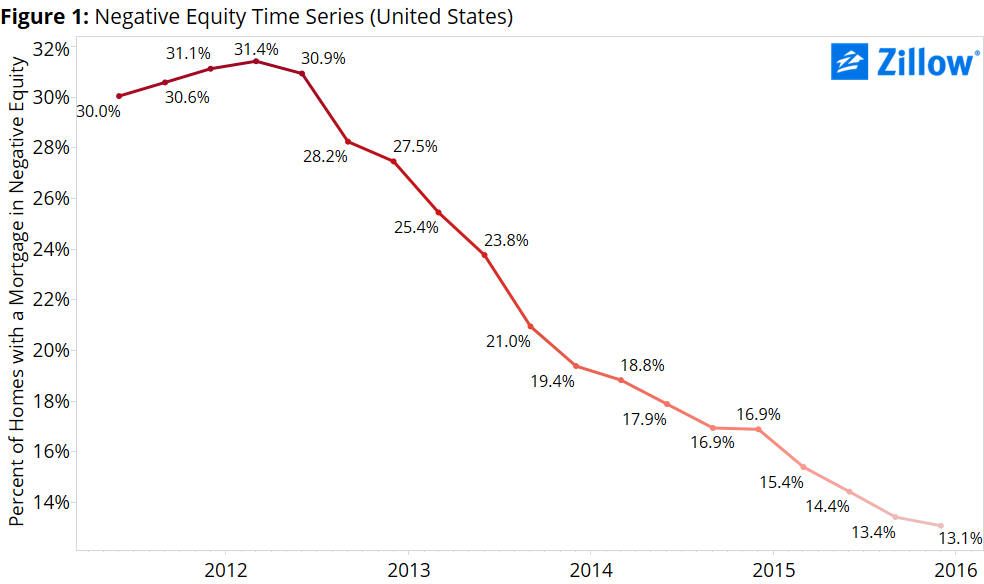 Zillow said in the report that the negative equity rate across the U.S. has decreased or stayed stable for 15 straight quarters after peaking in the first quarter of 2012 at 31.4 percent (figure 1), though fell at its lowest rate in a year in the fourth quarter. Roughly 6.3 million American homeowners with a mortgage were underwater in the fourth quarter, down from about 8.7 million a year ago.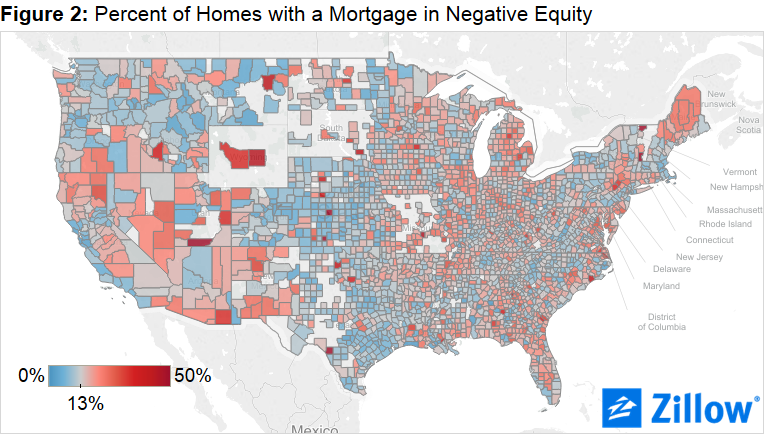 The good news is that U.S. home values have grown on a year-over-year basis for 43 straight months. The increase in home values has caused a major decrease in the amount of underwater homes, according to Zillow. and the pace of U.S. home value growth has picked up lately, growing at a faster or equal annual rate from the prior month in each of the past 10 months.
"Even though the number of underwater homeowners has fallen significantly since the peak of the housing crisis, negative equity persists in many markets, as it fell at its slowest pace in a year," Zillow Chief Economist Svenja Gudell said in a release. "Things are moving in the right direction, but some owners are still deeply underwater. As we move into the home shopping season, inventory is already low, and negative equity is keeping potential additional stock from becoming available."
Read more on this report from Zillow at this link.