The U.S. Department of the Treasury issued a joint white paper today with the U.S. Department of Housing and Urban Development (HUD), and the Federal Housing Finance Agency (FHFA), that is designed to serve as a mortgage servicer guide for future loss mitigation programs.
In the beginning of the financial crisis, mortgage servicers were ill equipped to deal with the massive amount of struggling homeowners who were contacting them for mortgage assistance. The influx of people caused mortgage servicers to be overwhelmed and many mistakes had hampered their loss mitigation programs.
Over time, the federal government had issued mortgage assistance programs such as the Making Home Affordable (MHA) and Home Affordable Modification Program (HAMP) to help stem the tide of foreclosures. Approximately 10.5 million loan modification and mortgage assistance arrangements were completed between April 2009 and the end of May 2016.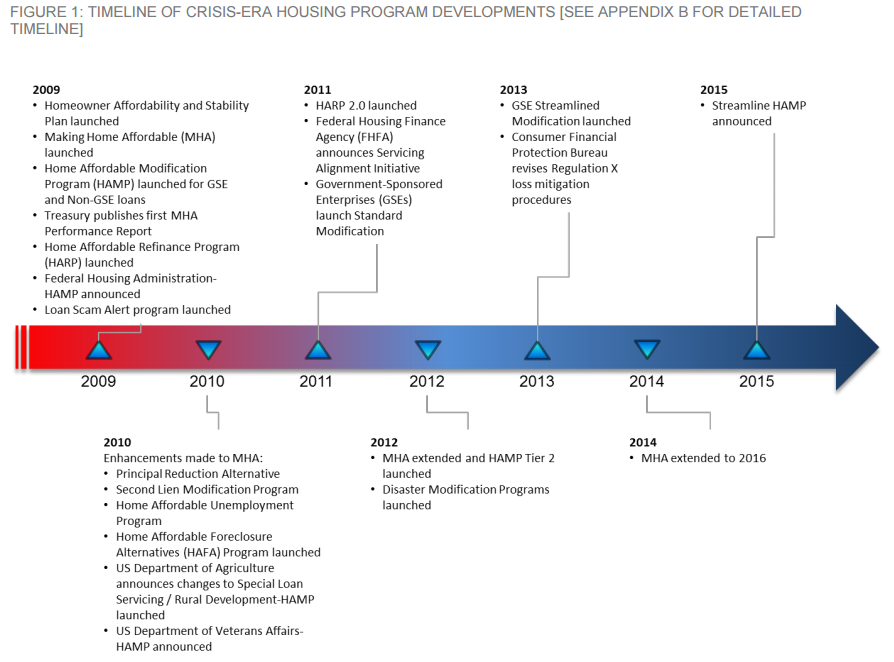 According to the Treasury, when the MHA programs terminate on December 31, 2016, there will no longer be a standard loss mitigation option that cuts across servicer and investor types.
The new guidance is based on the foreclosure prevention/loss mitigation recovery programs since 2008, and what these agencies have learned over the last seven years to assist mortgage servicers.
The Treasury, HUD, and FHFA, have outlined five principles that the agencies believe were essential to the success of the government's programs and should provide a foundation for any future loss mitigation programs.
The principles are:
Accessibility: Ensuring that there is a simple process in place for homeowners to seek mortgage assistance and that as many homeowners as possible are able to easily obtain the needed and appropriate level of assistance.

Affordability: Providing homeowners with meaningful payment relief that addresses the needs of the homeowner, the servicer, and the investor to support long-term performance.

Sustainability: Offering solutions designed to resolve the delinquency and be effective long-term for the homeowner, the servicer, and the investor.

Transparency: Ensuring that the process to obtain assistance, and the terms of that assistance, are as clear and understandable as possible to homeowners, and that information about options and their utilization is available to the appropriate parties.

Accountability: Ensuring that there is an appropriate level of oversight of the process to obtain mortgage assistance.
View the Guiding Principles for the Future of Loss Mitigation white paper at: https://www.treasury.gov/press-center/press-releases/Documents/guiding-principles-future-of-loss-mitigation.pdf