Housing inventories are down and home values are rising quickly in many areas across the nation.
A new report issued yesterday by Black Knight Financial Services, shows that home prices increased 5.3% year-over-year in nine of the nation's 20 largest states, and 14 of the 40 largest metros hit new peaks in July. Since the market bottom, values have risen over 33% and is now within just 0.8% of a new national peak.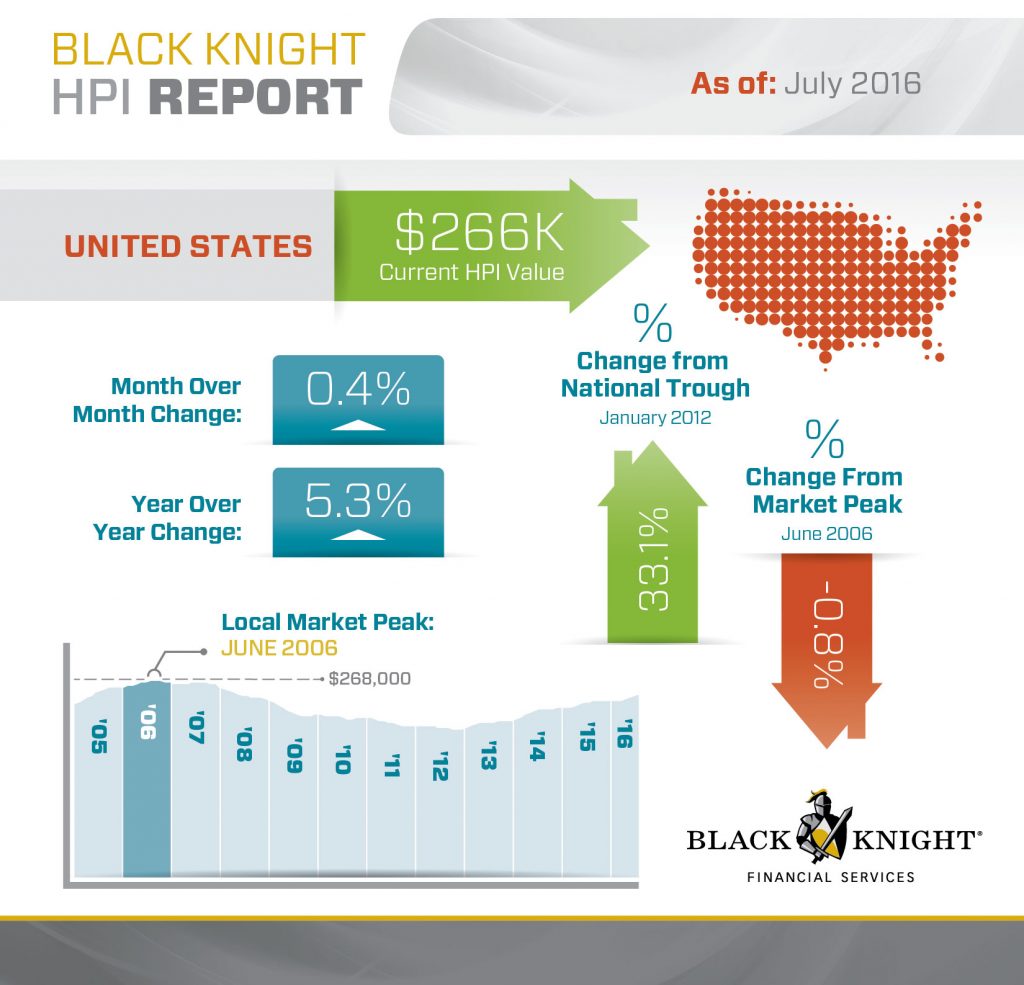 The states that saw the largest gains in July were New York and Minnesota with a 1.1 and 1% gain for the month, while Missouri was the only state to see home prices drop (falling 0.1 percent).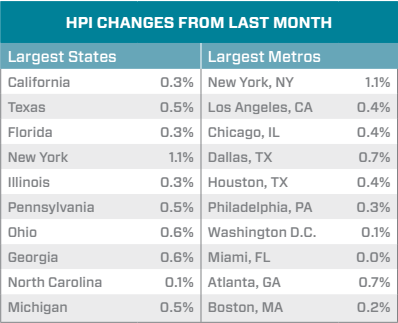 New York also was the leader in state metro areas that saw the most price appreciation with six of the top 10 slots for the biggest monthly movers. Oregon has a few metro areas topping the list with Albany, Oregon, coming in at number one with the most appreciation with a 1.3% rise,  and home prices in Portland and Seattle were up over 10% since the start of the year.
San Jose, California, is down again in July since its May 2016 peak, with prices dropping another -0.5%.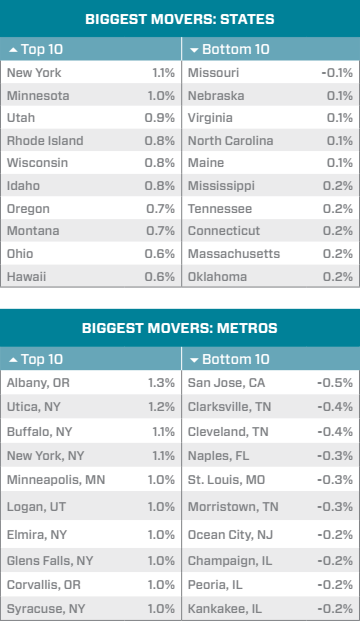 To see the full report, please view the embedded PDF below.
bkfs_hpi_jul2016_report