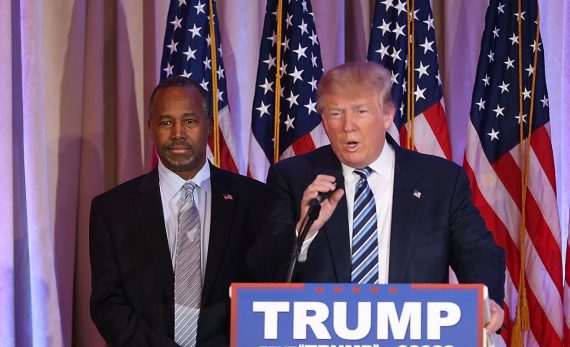 One of the first executive orders announced by the Trump Administration this past week to raise Federal Housing Administration (FHA) mortgage insurance premiums by suspending the 25 basis points reduction introduced earlier this month by the Obama administration. As a result, low-income and middle-class homeowners will pay hundreds of dollars more per year for their FHA mortgages.
For example, a homeowner with a $200,000 FHA loan would have saved approximately $500 per year and in higher cost areas such as Orange and San Diego counties where the maximum limit on an FHA mortgage is $636,150, borrowers would have saved about $1,500 a year. That is some serious money for many working class families.
House Republicans allegedly objected to the mortgage insurance reduction because it would have reduced FHA funds to cover mortgage defaults. House Financial Services Chairman Jeb Hensarling (R-Tex.) had said, "the Obama administration's parting gift to hardworking taxpayers is to put them at greater risk for footing the bill for another bailout."
The Democrats were rather cynical of Trump Administration's decision to reverse the bill that would have helped working class families. Senate Democratic leader Chuck Schumer of New York had said, "It took only an hour after his positive words on the inaugural platform for his actions to ring hollow. One hour after talking about helping working people and ending the cabal in Washington that hurts people, he signs a regulation that makes it more expensive for new homeowners to buy mortgages."
The National Community Reinvestment Coalition (NCRC) President and CEO John Taylor made the following statement:
"This move makes mortgages more expensive for working class people. It will further dampen the housing market, where already there are many responsible creditworthy borrowers who are needlessly locked out from homeownership opportunity. Raising Federal Housing Administration (FHA) premiums throws up more barriers to economic mobility, and blocks working families from attaining the American dream.
Already, President Trump's commitment to working families is in question. In his speech today, he spoke to the importance of government working for the people. He immediately followed with this action, which stands in stark contrast to that ideal."
David H. Stevens, President & CEO Mortgage Bankers Association, released the following statement:
"We recognize the Administration's need to examine the overall health of the insurance program and weigh that against the benefits of lowering mortgage insurance premiums. Given that lenders have already started preparing for the MIP decrease, it is important that any new policy be implemented in a way that minimizes disruption for borrowers and lenders. MBA looks forward to working with the new Administration to ensure the long term stability of the FHA program, creating an environment that provides clarity in regulations for lenders while at the same time promoting access to credit and protecting consumers."
William E. Brown, National Association of Realtors (NAR) president, said in a statement;
"According to our estimates, roughly 750,000 to 850,000 home buyers will face higher costs, and 30,000 to 40,000 new home buyers will be left on the sidelines in 2017 without the cut. We're disappointed in the decision but will continue making the case to reinstate the cut in the months ahead."