A notorious Irish banker hiding from prosecution in the United States for several years, was extradited last week to Ireland in order to face numerous criminal charges surrounding the bank's role in the infamous hidden loans controversy that almost bankrupted Ireland during the 2008 financial crisis.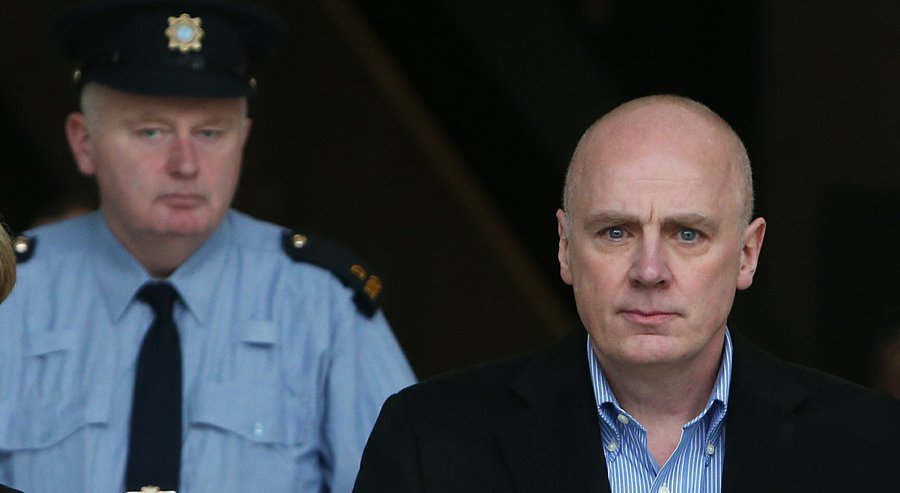 David Drumm, former CEO of Irish Anglo Bank from 2005 until 2008, was arrested in Boston this past October, and faces 33 charges in Ireland, which include "fraud, forgery, misleading management reporting, unlawful lending, falsifying documents, and false accounting, linked to financial transactions prior to the collapse of Anglo," according to the Irish Times.
The Associated Press had reported, "The charges concern 451 million euros ($501 million) in secret loans to 10 top customers on condition they used all the money to buy Anglo's own crumbling shares, along with contracts limiting their need to repay the loans in event of losses; an overnight 7.2 billion euro ($8 billion) cash transfer from another Dublin bank that allowed Anglo to conceal its true state of deposit losses in its 2008 earnings statement; and more secret share-buying loans to the bank's biggest investor and his children. Those shares lost all their value."
Its failure cost taxpayers 30 billion euros, equivalent to around 15 percent of Ireland's annual economic output, and almost half the 64 billion euros Dublin had to pump into its banks to save the entire sector from collapse, according to Reuters.
Irish Anglo Bank was eventually nationalized and bailed out by Irish tax payers to the tune of €30bn (£23bn). After the bank bailout, the former top banker fled from Ireland and had been hiding in the U.S. for the past 7 years with his wife and two daughters in their $2 million suburban Boston home. He filed for bankruptcy in 2014, but lost that case in January 2015 when a Boston bankruptcy judge ruled that Drumm was "not remotely credible."
During the course of his bankruptcy hearings, the courts had found that he failed to disclose millions of dollars in assets, including cash and multiple properties in the U.S. and in Ireland that Drumm had transferred into his wife's name in order to hide them from creditors and the court.
While Drumm was fighting extradition from the U.S. back to Ireland, he was moved from his plush multi-million dollar home in Boston to the Plymouth County Jail, which his lawyers described as "unrelentingly harsh" and "uncomfortable". He recently withdrew his objection to being extradited after he was granted bail in the U.S. and was sent back this past week to appear before a Dublin District Court to face his accusers.
Drumm was allowed to post bail under several conditions. His passport is currently being held by the Gardaí (Garda Síochána, or Irish Police), and under the bail arrangement, he assured the court he would not apply for another and does not possess a U.S. passport. Drumm was also ordered by the judge to remain in Ireland.
The former banking executive has not yet entered a formal plea, and faces a maximum penalty of 10 years in prison if found guilty.
Iceland, and now Ireland, have taken action to hold bankers accountable for their roles in the financial devastation which caused a global financial crisis beginning in 2008.
In October 2015, Iceland sentenced several bankers to a combined 74 years in prison — with others awaiting trial.