Hundreds of thousands, and possibly millions of hard working men and women, and also retirees across the nation are at risk of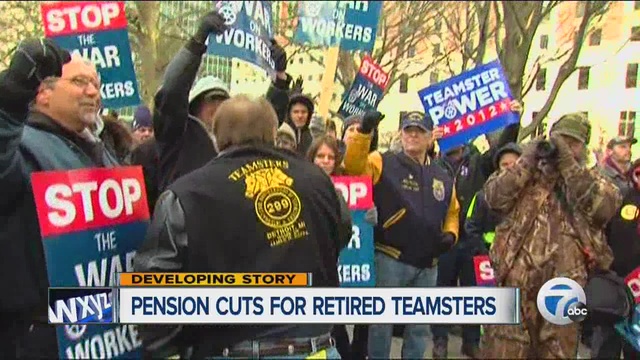 losing most of their pensions. Recent news reports are revealing that some of the nation's biggest retirement funds are going broke.
These cuts come on the heals of a new federal law that allows pension cuts previously banned. The end result could mean pension cuts for as much as 50% for pensioners by bankrupt funds, and potential financial doom for millions of hard working and retired Americans.
The Washington Post reported earlier this month that a huge coal miners' pension plan is on the brink of failure. "The United Mine Workers of America's retirement and health-care funds currently support about 120,000 former miners and their families nationwide, but the account balances have rapidly declined as some coal companies shed dues-paying workers and others filed for bankruptcy protection."
According to the Post; "For the families that depended on mining jobs, benefits and pensions that have disappeared as coal companies have closed their operations, we must act to provide new opportunities," co-sponsor Rep. Matt Cartwright (D-Pa.) said.
Still, some workers fear losing the $530 average monthly benefit that keeps them off the welfare roll. David McCloud, a retired miner-turned-preacher from Harts, W.Va., said losing benefits would break a promise made to coal miners decades ago, with the federal government acting as a guarantor.
"When we retired, I said, 'At least we've got our health care, we've got our insurance and our pensions like I told you we would,' " said McCloud, 65, recalling conversations with his wife, Dinah, when he left the mines a decade ago.
"They're trying to make a liar out of me," he said, "because they're taking that away from us."
The Kansas City Star reported just this past week that the Central States Pension Fund has proposed massive cuts in pension payouts for Teamsters. The fund covers 400,000 participants, 220,000 of them retired in 37 states.
Teamsters are simply outraged by possible cuts in their pension checks.
About 43,400 retirees in 37 states may get hit hard by pension cuts proposed by the Central States Pension Fund who is so short of money, it will go broke in 10 years.
The Star reports:
Dale Dorsey, after working 33 years, is facing a 51 percent cut to his pension. He's not facing it alone.
He's married. Dorsey's mother lives with them. And, having gotten a late start on a family, so do his children, one in the fourth grade and one in the eighth grade.
"This is just going to cripple my family," said Dorsey, who was one of 750 retirees and workers who attended a town hall meeting Tuesday in Kansas City.