One salmon now costs more than a barrel of oil in Western Europe's biggest oil producing country, Norway.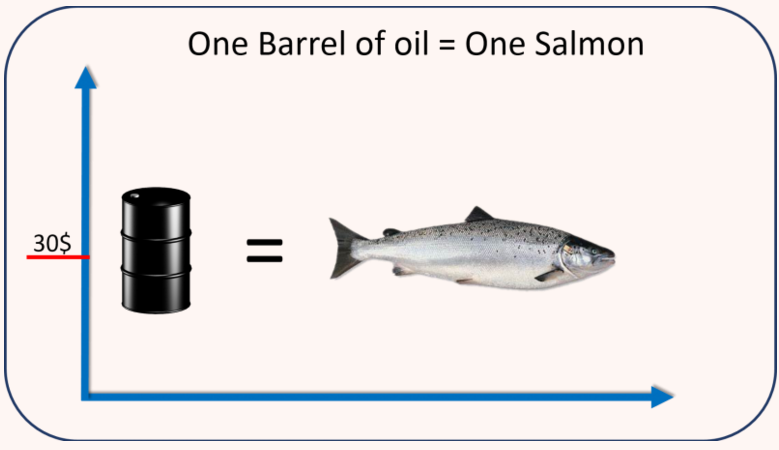 iLaks.no, a Norwegian seafood industry watchdog reported last week, "Boom times" for the Norwegian aquaculture industry means 4.5kg of gutted and packed salmon trades at NOK 65 per kilo.
Today, a barrel of crude oil cost approximately $30.00. At this time last year, it was at around $55. A standard sized salmon weighs in at about 4.5 kg, and now goes for more than $40 per fish.
Bloomberg reported, "This collapse in the cost of crude, in conjunction with non-ample salmon supplies from Norway, have led to the odd switch in commodity coveting."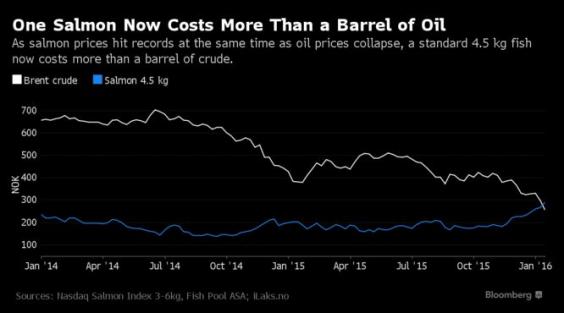 OPEC general secretary, Abdullah al-Badri had said, "The market definitely will achieve a new balance because the oil prices nowadays by no means, are sustainable."
The financial markets of the world are not only getting rather bearish, they are starting to wreak of oil saturated rotting salmon.