It looks like zero down mortgages are starting to make a slow comeback. Well, at least in cash strapped San Francisco, California, where the average household median income is $104,879, and the average median price for a home is a whopping $1.1 million.
The average income here, coupled with the high price of housing in San Francisco, leaves little cash left over to buy a home, let alone a cup of coffee. I assume that's why the San Francisco Federal Credit Union (SFFCU) came up with the PoppyLoan to help the cash poor community buy a home.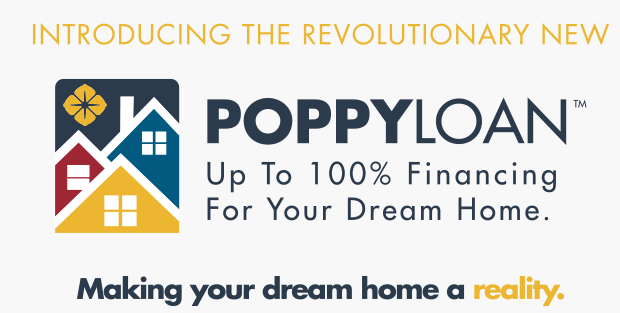 This loan goes up to $2,000,000. They are available to anyone who works in San Francisco or San Mateo County, and the home you want to buy and will live in as your primary residence, must be located in one of the 9 Bay Area Counties. There is also no Private Mortgage Insurance (PMI) required.