The Federal Housing Administration (FHA) announced this week new requirements for mortgage lenders in originating FHA loans in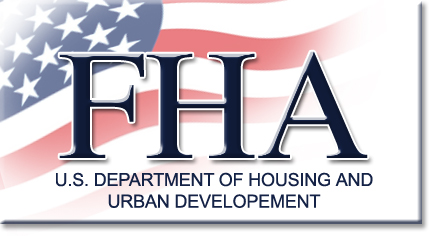 order to make it easier to avoid mistakes and penalties for errors committed during the loan approval process. These new requirements were made to provide better clarity for lenders about the risks lenders are taking, which includes minor mistakes on loans.
The FHA will have a new annual lender certification plan that must be signed by FHA mortgage company executives. This certification guarantees that the lender is not involved in any type of fraud or other criminal activities.
The new policies will become effective for use with FHA case numbers assigned on or after August 1, 2016. The revised Form 92900-A is available as an attachment to Mortgagee Letter 2016-06. Mortgagees may not use the new form until its August 1, 2016 effective date. The current version of the form, which will remain in effect through July 31, 2016, remains available on HUD's Client Information Policy Systems (HUDCLIPS) HUD Forms page.
FHA also published a 30-Day Notice of Proposed Information Collection in the Federal Register (Docket Number FR-5909-N-13) that is required as the next step toward finalizing its proposed revisions to the Lender Initial and Annual Certifications (Lender-Level Certifications) to be accessible through FHA's Lender Electronic Assessment Portal (LEAP) system.
HUD Principal Deputy Assistant Secretary, Ed Golding, had said this about the new requirements:
"In this final loan-level certification, FHA is clearly identifying [that] lenders will be held accountable for only those mistakes that would have altered the decision to approve the loan. This important move makes it very clear that minor mistakes that do not affect the decision to approve a loan are not the focus of our compliance efforts."
HUD Secretary, Julian Castro, had said:
"Now our partners know exactly what we expect when they do business with us. And we hope to see more responsible Americans with average credit scores get that email message saying 'Congratulations, your mortgage has been approved."
David H. Stevens, CMB, president & CEO of the Mortgage Bankers Association (MBA) made the following statement regarding the Federal Housing Administration's (FHA) updated lender and loan certification requirements:
"We appreciate FHA's efforts to increase certainty in the underwriting and processing of FHA-insured mortgages, and on first review this language appears to be an improvement over the previous lender and loan-level certifications. The ability to serve and support sustainable and affordable homeownership has been a core mission of both FHA and lenders across this country. Having the confidence to lend demands clear and reasonable accountability. This has been the goal of all stakeholders."
"Individual lenders will need to review the new certifications, assess the legal and reputational risks associated with FHA lending, and determine whether the new language provides sufficient protection to allow them to responsibly expand liquidity for FHA lending. Similarly we intend to study these updated requirements and we look forward to continuing to work with FHA and other stakeholders to strengthen the housing market and provide access to sustainable mortgage credit for qualified borrowers."
Mike Calhoun, President of the Center for Responsible Lending President, said,
"These common-sense rules should be welcomed by prospective homebuyers, lenders and taxpayers. The rules provide increased clarity for lenders on the proper standards for making loans to qualified buyers. Previously, lenders feared that they would be liable for any minor errors that had little or nothing to do with the risk of the loan and this was discouraging lending. The rules announced today provide lenders more direction and greater confidence when making these loans. FHA will need to continue to provide guidance as the new rules are applied so that its goals will be fully achieved."
Sarah Edelman, Director of Housing Policy at the Center for American Progress, issued the following statement:
"The FHA appears to have struck the right balance with the changes it has made to the loan-level certification. The new language will help provide clarity to the mortgage industry without reducing the FHA's ability to hold lenders accountable for irresponsible underwriting practices. The FHA is a critical source of mortgage credit for America's families, particularly first-time homebuyers and buyers of color, and this announcement should pave the way for more lender participation in the FHA insurance program."
More FHA Links:
Access the following information on the final Form 92900-A Loan-Level Certification:
—     Mortgagee Letter 2016-06 on HUDCLIPS at: http://portal.hud.gov/hudportal/documents/huddoc?id=16-06ml.pdf
—     Revised Form 92900-A Loan-Level Certification attachment to Mortgagee Letter 2016-06 at: http://portal.hud.gov/hudportal/documents/huddoc?id=16-06mlatch.pdf
Access the following information on the proposed revisions to the Lender-Level Certifications:
—     Federal Register notice published today at: https://www.federalregister.gov/articles/2016/03/15/2016-05779/30-day-notice-of-proposed-information-collection-fha-lender-approval-annual-renewal-periodic-updates
—     Lender-Level Certifications supporting documents on FHA's Single Family Housing Policy Drafting Table web page at: http://portal.hud.gov/hudportal/HUD?src=/program_offices/housing/sfh/SFH_policy_drafts