The Mortgage Bankers Association (MBA) released its Mortgage Credit Availability Index (MCAI) today showing that mortgage credit availability went up 0.4% to 177.8 in February.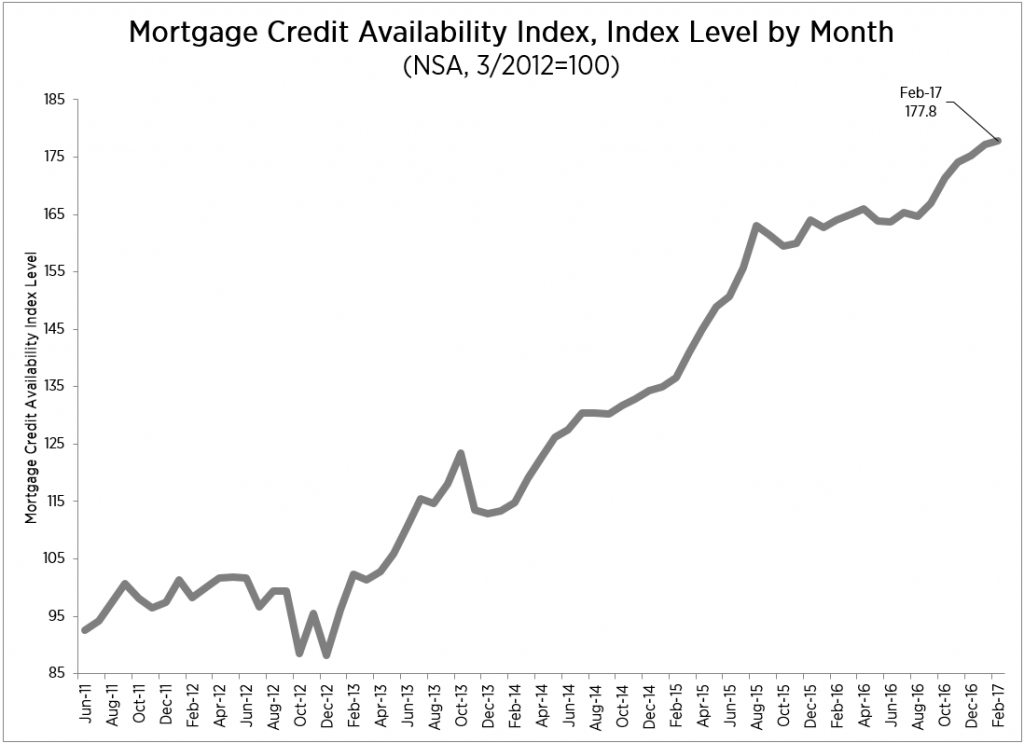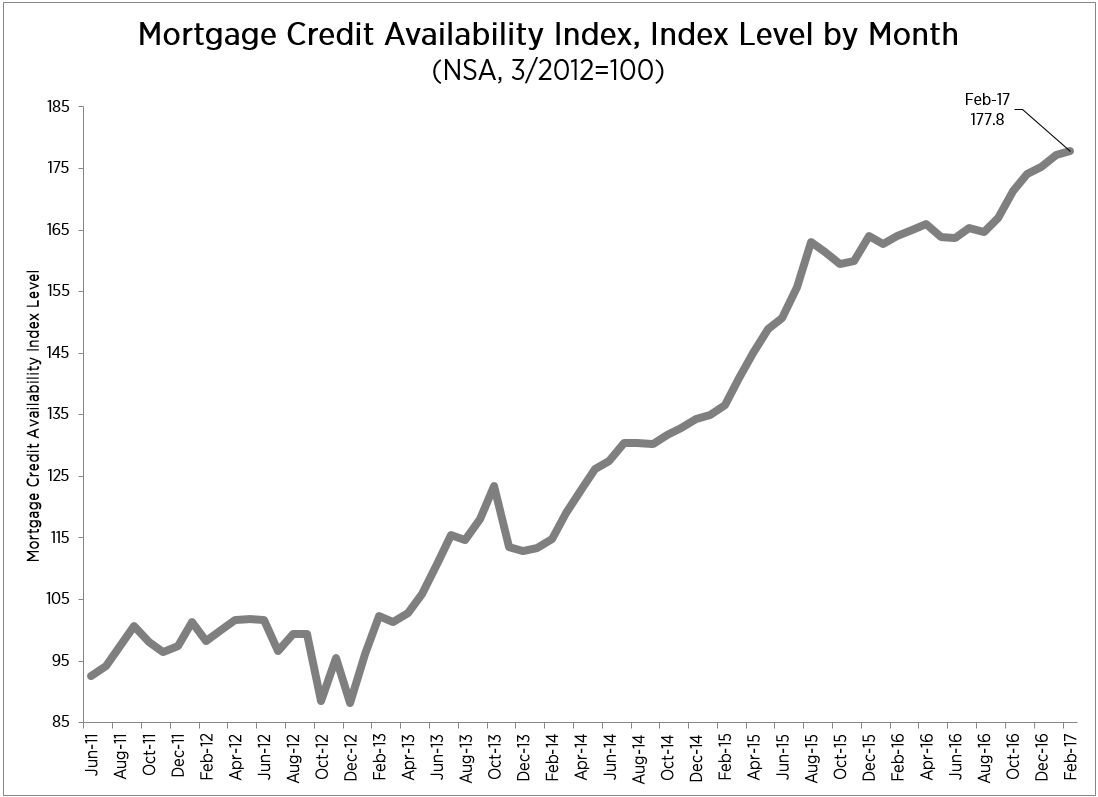 "Credit availability loosened slightly in February, due to the net result of two countervailing movements. The supply of credit increased as more investors offered affordable low down payment mortgages and streamlined documentation loans guaranteed by the Federal Housing Administration and the Veterans Administration," said Lynn Fisher MBA's Vice President of Research and Economics.
"However, the impact of that increase on the overall index was partially offset by the first downturn in the availability of jumbo credit in a year due to the consolidation of some jumbo programs."
Mortgage credit for government loans saw the greatest increase in availability over the month (up 2.3%), followed by the Conforming mortgage credit (up 0.1%). Conventional mortgage credit was down 2.2% and Jumbo loan credit was down 4.4%.
Source: Mortgage Bankers Association; Powered by Ellie Mae's AllRegs® Market Clarity®
Here is the total mortgage credit availability going back approximately 10-years.