(Source: MBA) WASHINGTON, D.C.- The Mortgage Bankers Association (MBA) announced last week the creation of the Task Force for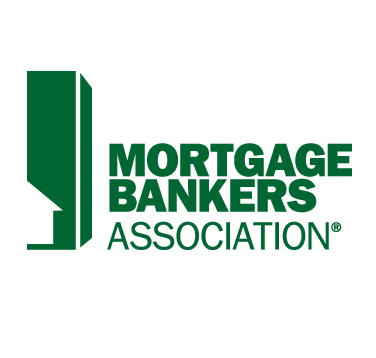 a Future Secondary Mortgage Market. This Task Force was created with the objective of developing a proposal that will address the future of the Secondary Mortgage Market, and in particular, an end-state model that can also fulfill an affordable housing/duty to serve mission. The Task Force anticipates completing this proposal by the end of the year.
The members of this Task Force are made up of individuals from MBA member companies representing a broad cross-section of the residential and multifamily real estate finance industries, including entities of varying sizes and business models. The Task Force will be chaired by Rodrigo Lopez, CMB, Executive Chairman of NorthMarq Capital Finance and Chairman-Elect of MBA.
"A strong, sound secondary mortgage market is paramount to the overall success of the real estate finance industry. That is why it is of the utmost importance that policymakers and stakeholders create a strong and stable system that ensures liquidity, affordable mortgage credit and serves consumers," said Lopez. In addition to Lopez, members of the Task Force for a Future Secondary Mortgage Market include:
David Battany, Guild Mortgage Company
Scott Bassin, PNC Real Estate
Jon Baymiller, NYCB Mortgage Company, LLC
Teresa Bryce Bazemore, Radian Guaranty Inc
Keith Bickel, Bank of America Home Loans
Byron Boston, Dynex Capital, Inc.
Jeff Bode, Mid America Mortgage, Inc.
Michael Bright, PennyMac Financial Services, Inc.
Pete Carroll, Quicken Loans, Inc.
Hank Cunningham, First Mortgage Company, LLC
Denise DesRosiers, JP Morgan Chase
Peter Donovan, CBRE Capital Markets
David Durning, Prudential Mortgage Capital Company
Tari Flannery, M&T Realty Capital Corporation
Raghu Kakumanu, Wells Fargo Home Mortgage
Angela Mago, KeyBank Real Estate Capital
Mike May, Cantor Commercial Real Estate
Tom Millon, Capital Markets Cooperative, LLC
A.W. Pickel, III, LeaderOne Financial Corporation
Julie Piepho, Cornerstone Home Lending, Inc.
Pat Sinks, Mortgage Guaranty Insurance Corporation (MGIC)
Debra Still, Pulte Mortgage LLC
Bob Stout, Q10 Capital, LLC