One of Florida's most well-known foreclosure defense attorneys, Mark Stopa is in trouble again with the Florida Bar.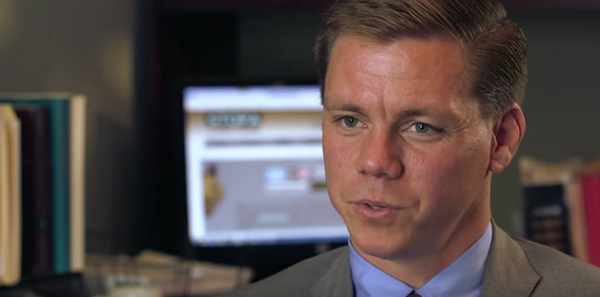 "In its second complaint against him since 2013, the Florida Bar details two instances in which Stopa's clients nearly lost their homes — one, when he failed to tell her that he had made a cash-for-keys deal; the other, when he failed to tell her that she had been approved for a trial loan modification.
The 21-page complaint also accuses Stopa of ignoring judges' orders and acting boorishly. A Sarasota County judge had him removed from her courtroom because of "disrespectful and disruptive behavior." A Manatee County judge recused himself from all cases involving Stopa because of his conduct. And a Pinellas judge had to intercede when Stopa, in a "loud, aggressive" manner, repeatedly rebuffed a process server's attempts to serve him with summonses.
In two brief phone conversations Thursday, Stopa, 40, said the Tampa Bay Times was trying to "sully" his reputation.
"Why don't you write about the thousands of cases I've gotten dismissed?" he said. "I work hard for people, I work tirelessly for people."
In his formal response to the Bar complaint, Stopa denied the allegations. The Florida Supreme Court has appointed Hillsborough County Judge Jennifer X. Gabbard to hear witnesses, receive evidence and recommend discipline, if any. Punishment could range from admonishment to suspension or disbarment."
Stopa has been an outspoken critic of the Florida judicial system since 2012. In a 2012 lawsuit, he defended a client against a bank and was angry that Judge William Sestak granted the bank's request to reset a trial date but denied Stopa's request for more time to amend an answer his clients had filed by themselves.
Stopa called this a double standard, and also said, "this dynamic is terribly unfair to Defendants and, frankly, causes them to question the impartiality of this Court."
Whether he was telling the truth or not, judges do not like to be called out is such a way. He later faced a public reprimand, and had to undergo a psychological evaluation "to identify issues related to stress or other issues."