In 2012, one of the largest banking institutions in the United States, JPMorgan Chase, had held only 5 million ounces of silver.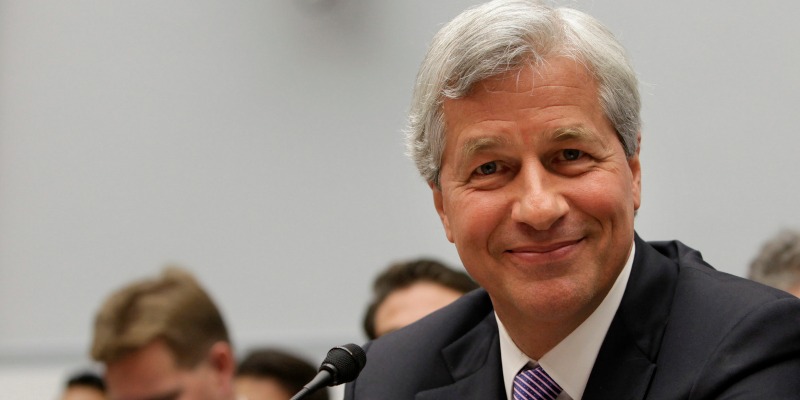 Over the past 3 years, Chase bank has increased its silver holdings to an incredible 55 million ounces.
Silver has always been used as a hedge against volatile economy. World famous investor, Warren Buffet, had bought 30% of the above ground silver supply in 2002 when prices were real low, and doubled his money 2 years later.
With current world-wide stock markets crashing, worthless government debt, and global geopolitical tensions, this looks like an obvious hedge move by JPMorgan Chase.
Bloomberg reported late last week that Dimon, 59, purchased from his own bank 500,000 shares worth a total of $26.6 million, which equates to a year's salary for Dimon. He now owns 6.7 million shares in JPMorgan Chase holdings worth $358 million.
Market Watch also reported last week that J.P. Morgan Chase & Co.'s stock JPM, +8.33% soared $4.25, or 8%, in midday trade Friday, putting it on course for the biggest one-day percentage gain in over four years, a day after it closed at a multi-year low.
In 2015, J.P. Morgan Chase's CEO, Jamie Dimon wrote to shareholders, "there 'WILL BE' another crisis, and its 'IMPACT' will be felt throughout the financial markets."
It looks like Chase and Dimon are getting ready for the crisis. Now the question is, "Are you ready?"