A new report by Black Knight Financial Services shows that home values are up .1% month over month for January 2017 and have risen 5.4% year over year.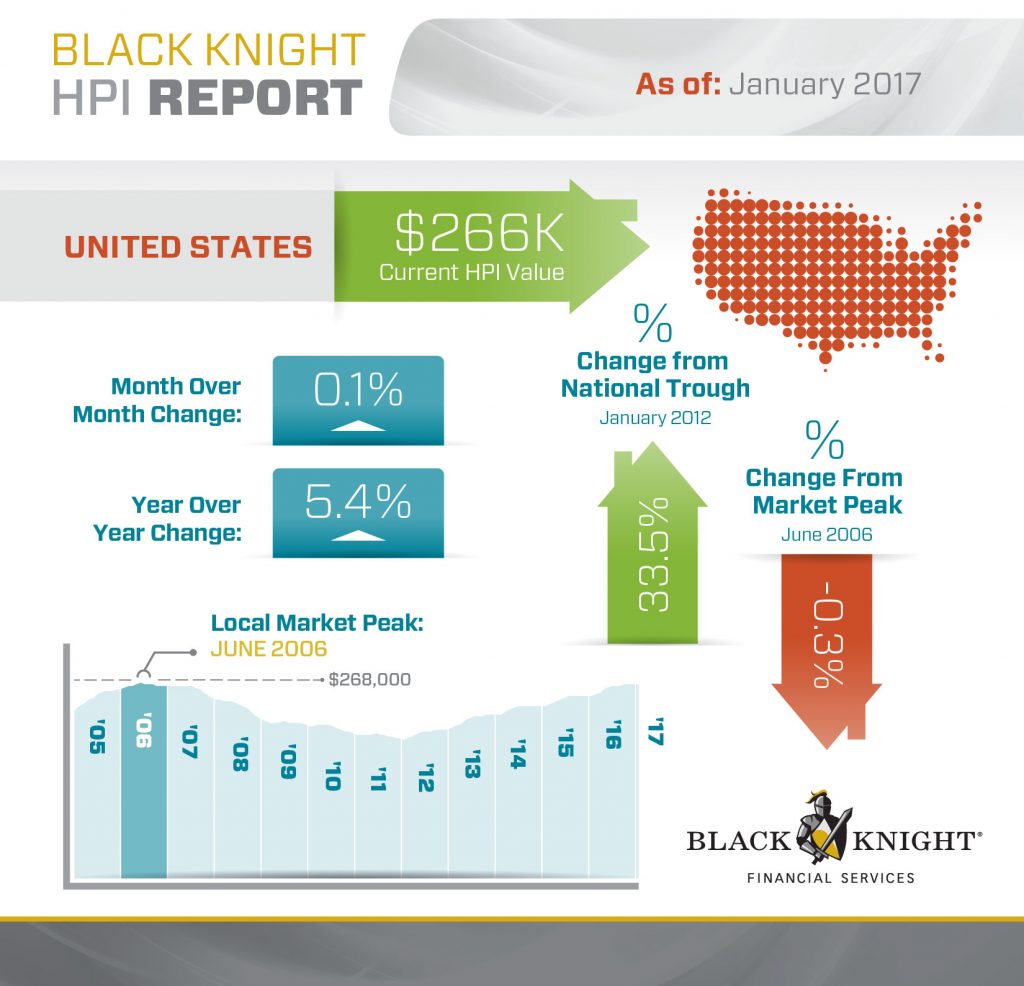 Three states hit new peaks in January – Massachusetts, New York and Washington made the top 20 list of the best performing states.
New York continued to lead the nation in terms of monthly appreciation for the seventh consecutive month, with prices rising 1.3 percent in January, more than double the rate of appreciation of the next best performing state.
Nine metro areas hit new peaks – Boston, MA; Columbus, OH; Dallas, TX; Denver, CO; Kansas City, MO; Nashville, TN; Portland, OR; San Francisco, CA; and Seattle, WA.
New York City was the month's best performing metro area, with prices rising 1.3 percent, followed by Seattle and San Jose, each up 0.8 percent from December.
Alabama in becoming the worst performing state and Tuscaloosa, Alabama was once again the worst performing metro area in January, with prices falling another four percent in January and helping.
Here are the ten largest states and metro areas, ranked by population with the most growth. The changes of HPI from
December 2016 to January 2017.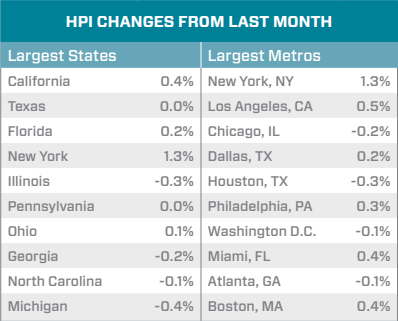 Here is the complete January 2017 PDF report from Black Knight.
BKFS_HPI_Jan2017_Report