Alameda County First Time Home Buyer Program
Home buyer programs are available throughout Alameda County on a city by city basis. Some cities offer down payment assistance, silent second mortgage programs or below market prices of recently foreclosed and rehabbed homes. Some are only for first time home buyers and others seem more flexible.
Cities such as in the Livermore, Pleasanton and Dublin areas through the Tri Valley Housing Opportunity Center whom you can at (925) 373-3930, or visit the City of Dublin website for more information @ http://www.tvhoc.org.
The City of Alameda offers two homebuyer assistance programs known as the "Down Payment Assistance" (DPA) and "Below Market Rate Housing" (BMR). Down Payment Assistance is a second mortgage loan program to assist qualified low-and moderate-income individuals with the purchase of their first home. Households earning at or below 80% of the Area Median Income are eligible for up to an $80,000 loan. Those earning between 81% and 120% of the Area Median Income are eligible for up to a $50,000 loan. You can look at this cart to see if you qualify.
The Below Market Rate (BMR) Program has an existing portfolio of approximately 100 BMR homes that have been constructed and sold at different times by private developers in order to fulfill the City's Inclusionary Zoning Ordinance or other affordable housing requirements. The homes are deed restricted by documents that contain resale restrictions. The Down Payment Assistance Loan Program with these below market value homes.
Here is a PDF of all Alameda County home buyer programs by city.
You can also search for homes through the East Bay Neighborhood Stabilization Program (NSP) that offers funds to rehabilitate and re-sell foreclosed upon homes. You can access more information about Alameda County NSP or you can go directly to the homehub website where NSP-funded homes are listed.
The Mortgage Credit Certificate Program
All cities in Alameda County offer the Mortgage Credit Certificate Program (MCC) which is available to assist first time homebuyers who meet the guidelines to qualify for this program. The Mortgage Credit Certificate Program is offered through California Housing Finance Agency (CalHFA).
The MCC Tax Credit is a federal credit which can reduce potential federal income tax liability, creating additional net spendable income which borrowers may use toward their monthly mortgage payment. This MCC Tax Credit program may enable first-time homebuyers to convert a portion of their annual mortgage interest into a direct dollar for dollar tax credit on their U.S. individual income tax returns.
In order to qualify for this program, you must be a first time homebuyer who is a U.S. citizen, permanent resident or other qualified alien. They also offer assistance to people who are not first time homebuyers such as U.S. veterans and if the home is located in a federally designated targeted area. You also need to live in the home permanently during the life of the loan.
Please click here to learn more about CalHFA's statewide Mortgage Credit Certificate Program (MCC).
Currently the only Mortgage Assistance Program is a City of Oakland program operating jointly with participating lenders to assist low and moderate-income, first time homebuyers to purchase homes in the City of Oakland.
Click here to learn more about Oakland's Mortgage Assistance Program.
Resource Links:
Alameda County Charts and Statistics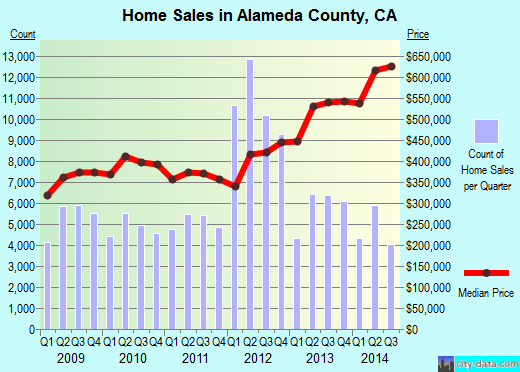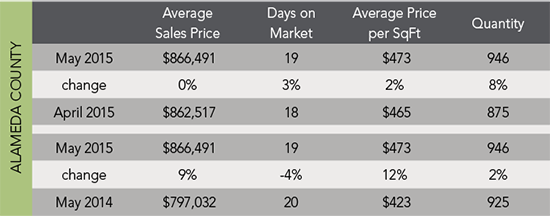 Erik Sandstrom
Mortgage Expert
Hi, my name is Erik Sandstrom. I'm a proud sponsor and mortgage expert on LoanSafe.org. I'm also a sale's manager and loan officer with Prime Lending. If you are looking for a great mortgage with the best rates or for a great company to work for, please call me at 1-619-379-8999 or use the contact form below.