One of my loan servicers filed a Proof of Claim in my bankruptcy filing. The filing actually had nothing to do with the servicer or the rental house whose loan they service. It's about another mortgage ...
The Proof of Claim included an assignment of deed or trust dated
after
I filed for BK. Their AVP of mitgation signed it, claiming to be a MERS secretary. Is that still a thing?
His signature doesn't match one I found online related to a foreclosure in 2014. On the current document, it has hints of the same backslant the notary has, and several other discrepancies. I realize I can hire a forensic examiner, but I'm curious at the moment...I just noticed it today. Did the notary sign it?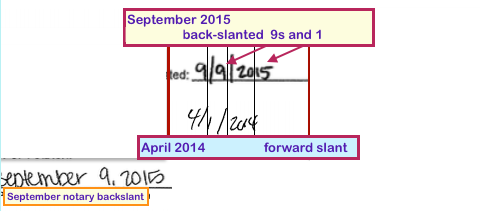 Date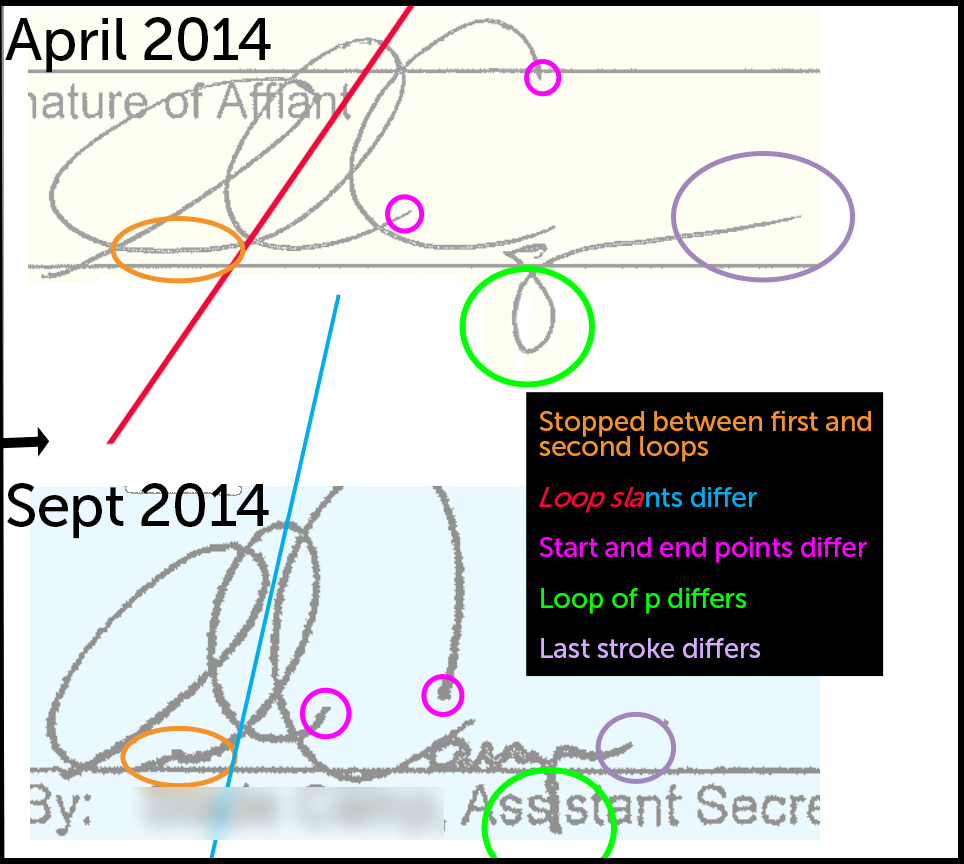 Name