Anti-Money Laundering (AML) and Suspicious Activity Reporting (SAR) for Non-Depository Mortgage Brokers and Correspondents became mandatory in August of 2012. Two years later, we see little activity. Why?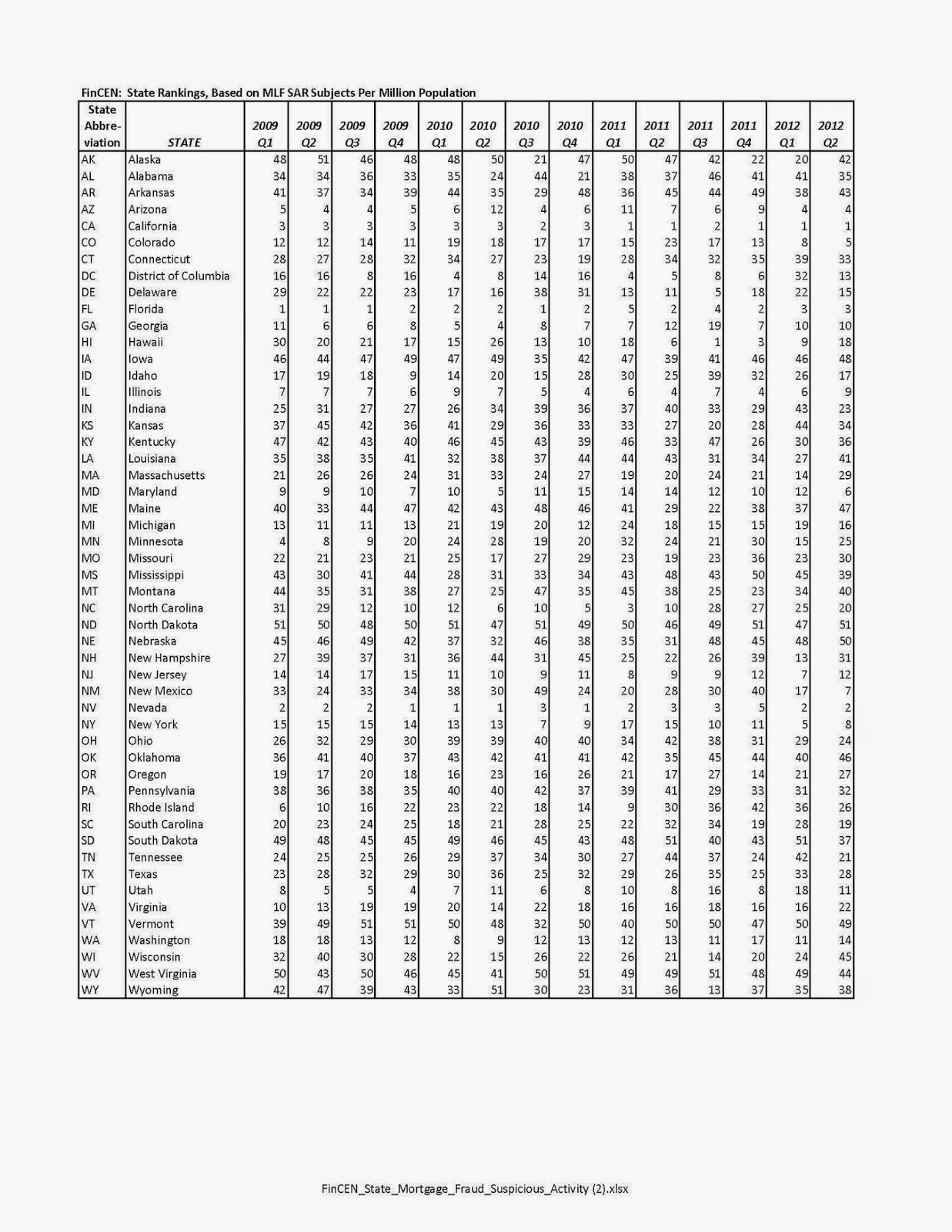 Decreasing SAR reporting activity may result from fewer fraudulent findings, but fraud
is reported to be on the rise. AML Policies are designed to catch it early.
No Follow Through from FinCEN?
Threats were made, and the industry scrambled to make sense of the procedures required and implement them. Systems were automated to allow easier online reporting. Yet FinCEN still hasn't released any new data since Q2 of 2012 - almost 2 years later. How does this help us in the field? Several calls to FinCEN went unreturned, so while there may be information in the works, we haven't seen it yet.
This lack of communication coincides with the general decline in foreclosures and the rampant fraud evident in No-Doc lending prevalent during the '00's. As with many government initiatives, the lack of information may simply point to changing priorities.
Whichever case, the rule remains in effect. For banks and deposit taking institutions, the "Know Your Customer" initiative remains at high alert. Lenders and brokers must retain their vigilance because BSA/AML policies constitute one of the major elements requested by state regulators at the time of audit.
Reviewing Closed Loans - Wrong Selection Criteria
- See more at:
http://www.mortgagenewsdigest.com/2014/07/as-amlsar-rule-anniversary-approaches.html#sthash.2XRxRxzZ.dpuf