Mortgage rates across the nation were on the rise from May to June, according to the latest report from the Federal Finance Housing Agency (FFHA).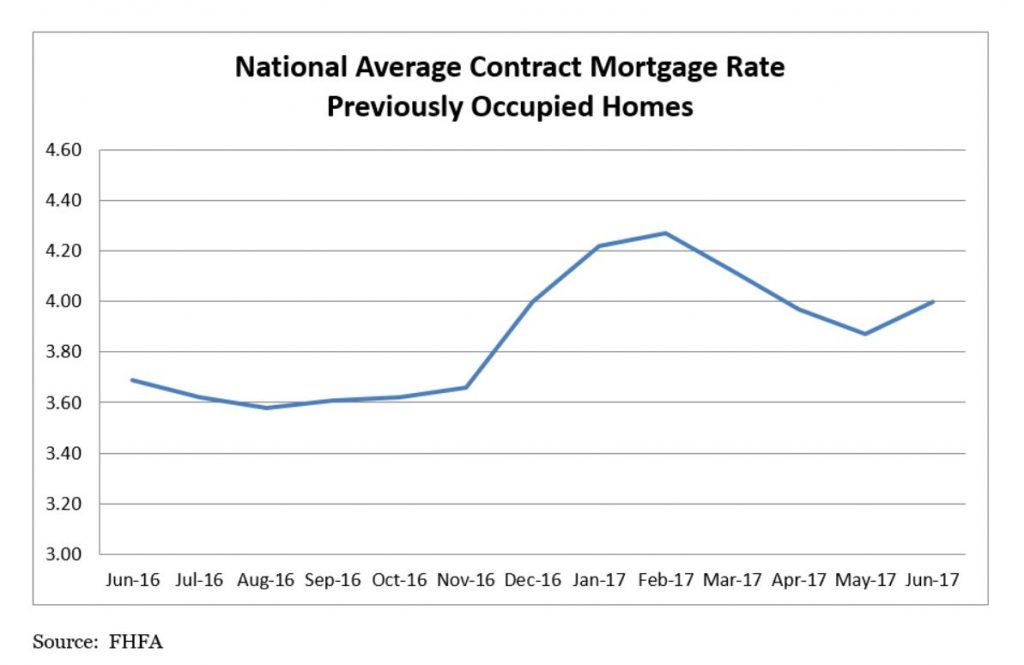 Average rates in June for closed loans of previously occupied home by mortgage lenders was 4%, an increase of 13 basis points from 3.87% in May.
Rates averaged 4% on all loans, up 10 basis points from 3.90 in May.
30 year fixed conventional mortgage rates averaged 4.15% in June, an increase 18 basis points from 3.97 in May.
The FFHA said that rates on all loan in June averaged 4.11%, up 9 basis points from 4.02 in May.
The effective interest rate accounts for the addition of initial fees and charges over the life of the mortgage.
The average loan amount for all loans was $318,900 in June, up $3,400 from $315,500 in May, according to the FFHA.