The Federal Housing Finance Agency's Director, Mel Watt said in a speech earlier this week that the issue of principal reduction has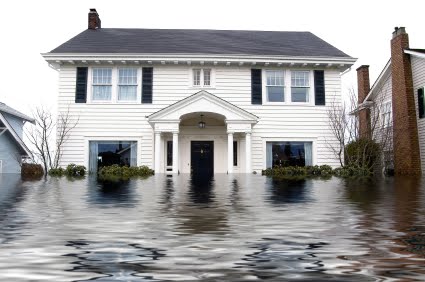 been the "most challenging" that the FHFA has faced in his two years there. He stated that negative equity remains a significant issue in states hit hardest by the crisis, and it remains especially an issue in lower-income and minority communities.
Watt expects to announce a decision within the next 30 days on a principal reduction strategy or if FHFA will take principal reduction off the table entirely.
The FHFA is in charge of the HARP (Home Affordable Refinance Program) and HAMP (Home Affordable Modification Program). HARP is a refinance program designed for homeowners that either have little to no equity in their residence and outside of that would qualify for a traditional mortgage, and HAMP is a program where you negotiate with your current lender to obtain a more affordable rate, and in many cases, the borrowers are already delinquent on the mortgage when applying for HAMP.
As HARP winds down, the FHFA is also working to make sure that borrowers with high loan-to-value (LTV) ratio loans have a refinance option in the future. 360,000 borrowers across the nation still remain both eligible for HARP and able to benefit financially from HARP.
Watt had said in the speech, "Selling these seriously delinquent loans to new owners is a way to create a fresh start for loss mitigation purposes. Purchasers of these loans have a financial interest in working with borrowers to avoid foreclosure and to help borrowers re-perform on their mortgage.
The new owners generally contract with specialty servicers that have extensive experience and better track records at offering loss mitigation solutions to seriously delinquent borrowers, and we believe they will be more likely to get better results. Given the impasse with the prior servicer, borrowers may be more likely to respond to outreach and loss mitigation solicitations by a new servicer using new techniques."
The Wall Street Journal reported on Monday that the FHFA had already approved a plan to cut mortgage balances for thousands of eligible homeowners.
Earlier this month, Fannie Mae, Freddie Mac, and the FHFA had announced an update and progress report on their 2015 non-performing loan (NPL) sales programs with their conservator, the Federal Housing Finance Agency (FHFA). The program is designed to maintain foreclosure prevention activities and credit availability for new and refinanced mortgages to foster national housing markets that are liquid, efficient, competitive, and resilient; reduce risk to taxpayers by increasing the role of private capital in the mortgage market; and build a new single-family securitization infrastructure for the GSEs to use and for other secondary market participants to use in the future.
FHFA Director, Melvin L. Watt had said, "This Progress Report underscores our commitment to accomplishing our goals of fostering liquidity and efficiency in the housing finance markets, reducing risk to taxpayers, and building a new mortgage securitization infrastructure, and our commitment to doing so in a safe and sound manner. Working collaboratively with Fannie Mae and Freddie Mac, we have accomplished a tremendous amount over the past year and we look forward to building on this success in 2016."