A Florida homeowner has won a partial victory in a five year court battle against the fifth-largest residential mortgage servicer in the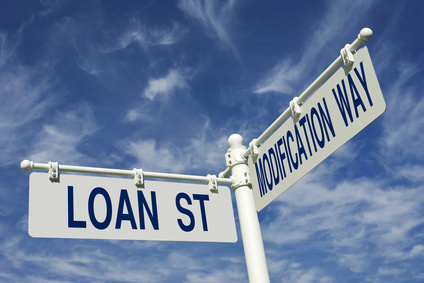 country, Nationstar Mortgage, over failed loan modification negotiations.
Donnamarie Moore, 66, told ABC News that she was going through a loan modification with CitiMortgage on her Deep Creek home, but the numbers simply did not add up.
She decided to fight back, and just as she begun to battle, the loan was quickly sold to Fannie Mae and then to NationStar who is her current mortgage servicer. All three lenders are named in the suit.
A lawsuit that has left Moor in financial ruin, three attempted foreclosures, stress-related health problems, and a divorce.
ABC Reports:
For Moore, the trouble began in August 2010, when CitiMortgage offered Moore, as a customer in good standing, the opportunity to refinance her original $250,000 home mortgage.
The modified loan agreement would lower her monthly payments by $300, so she signed and returned the agreement to CitiMortgage, along with her first $1,038 monthly payment under the new terms.
However, without her knowledge, the loan modification was sold to Fannie Mae and then resold to Nationstar in quick order. All three lenders were named in the lawsuit.
But Nationstar told Moore it never received the agreement or the check. Furthermore, the company maintained it never existed. And, indeed, Moore said the entire transaction, along with other communications, has been wiped clean from the log of Moore's collection history profile.
Instead, Nationstar demanded $5,719, then $12,000, just to bring the loan current. On Oct. 20, 2014, the loan was reported as delinquent, signaling the beginning of abusive collection efforts, she said.
"The phone calls started coming –morning, noon and night," she said. "They were relentless."
However, after a yearlong impasse, the U.S. Treasury Department ordered Nationstar to return the check to Moore. In finally acknowledging the payment, Nationstar said the money went toward late back interest and not the first mortgage payment.
Consequently, in the eyes of the mortgage holder, Moore was still delinquent.
Moor told ABC news, "This cost me my health, my marriage, my life."
"I will not quit," she said. "This is for everyone in the same position who can't fight back."