The Consumer Confidence Index declined again in May to 92.6, from 94.7 in April. The present situation index had also dropped to 112.9, from 117.1 in April, and the expectations index was down to 79.0, from 79.7 in April.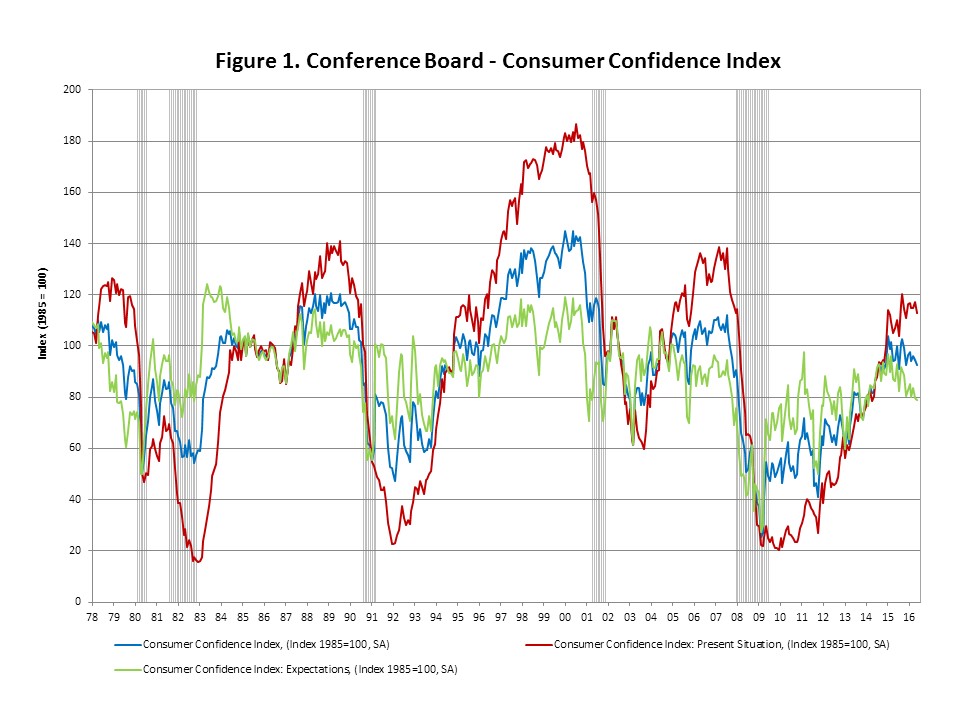 Consumers' confidence in current business conditions slipped to 52.5%, from 57.6% in April. However, expectations of business conditions six months from now improved.
Consumers' assessment of current employment conditions was down with a large share of respondents reporting that jobs were "not so plentiful" declined to 51.3%, from 53.0% in April.
Expectations of employment conditions were pessimistic. Respondents who said they are expecting "fewer jobs" over the next six month rose 1.4 points, and the share expecting "more jobs" increased only by 0.1 percentage point.