WASHINGTON – U.S. Congressman David N. Cicilline (D-RI) today announced that Rhode Island will receive an additional $26,942,913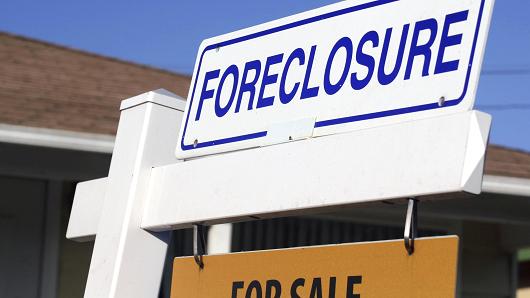 under the Hardest Hit Fund (HHF) to keep residents in their homes and assist communities that have been impacted by the housing foreclosure crisis. The funding allocated today was authorized by through the Consolidated Appropriations Act of 2016, which Cicilline voted for.
"I'm pleased that Rhode Island is receiving a second wave of funding to strengthen our communities and help homeowners stay in their homes," said Cicilline. "As our state continues to recover from the foreclosure crisis, it's important that we make sure these resources get to the people who need them most. I am grateful to work alongside colleagues in Rhode Island's Congressional Delegation who delivered these resources to our state. I encourage any Rhode Islanders to contact my office about resources that may be available to them."
The Treasury Department is allocating $1 billion today – to Rhode Island, 12 other states, and the District of Columbia – as part of a second phase of funding that was authorized by Congress under the Consolidated Appropriations Act of 2016, which Cicilline supported. Rhode Island previously received $9.6 million in February using a formula based on state population and state housing agencies' (HFA's) prior utilization of HHF allocations. In order to qualify for funds, HFAs submitted detailed applications that demonstrated their continued need for funding to prevent foreclosures, stabilize communities, and fully utilize HHF funds by December 31, 2020. To date, Rhode Island has received $115,975,303 in HHF allocations.
Constituents interested in learning about resources available to them are encouraged to contact Cicilline's Hardest Hit Fund Rhode Island resources may be available to homeowners who have:
A one to four family home or condominium and live in the building
One or two people in their home and a gross annual income that is less than $87,800
A household of three or more and a gross annual income of less than $102,400
Monthly mortgage payments, including taxes and insurance, greater than 31% of gross monthly income
No financial resources (except for $15,000 or less in savings)
A documented financial hardship that has affected their ability to make mortgage payments, such as:

Unemployment or underemployment;
Death or disability of a key wage-earner;
Unforeseen medical expenses;
Costly home repairs due to the spring 2010 flooding.

Members of the U.S. Armed Forces who have experienced a drop in income due to deployment. (Applies to all personnel in regular and reserve components of the Army, Navy, Air Force, Marines and Coast Guard.)
To date, the HHF has helped almost 250,000 homeowners and eliminated more than 9,000 blighted properties. The initiative was established in 2010 to assist the 18 states, and the District of Columbia, that were most affected by the foreclosure crisis that began in 2007 and the Great Recession. A total of $7.6 billion has been obligated to HHF to provide assistance to homeowners and communities struggling with foreclosure.
Since the start of the foreclosure crisis in 2007, Cicilline has fought to ensure Rhode Islanders facing housing insolvency have the opportunity to keep their homes. As Mayor of Providence, Cicilline passed an ordinance to require Wall Street banks to enter foreclosure mediation before repossessing a home. In Congress, Cicilline has fought Republican efforts to eliminate critical housing programs and consistently advocated for resources to assist homeowners facing foreclosure.
SOURCE:  Rhode Island Congressman Cicilline