Avoid Foreclosure
Learn everything you will need to know about how to avoid foreclosure and various methods to stop foreclosure.
If you have been unable to make the monthly payments for your home mortgage, it is time to consider the legal actions that you can take to prevent foreclosure. First of all, it should be pointed out that a foreclosure is a legal process in which your lender will try to legally take hold of your property for the purpose of selling it to recover the amount that you were unable to pay. Secondly, it should be noted that if the amount that the lender was able to get from selling your property is insufficient to cover your home loan balance, he might have the right to sue you to take hold of your other assets.
Below I will list a few of the most common and effective ways to prevent foreclosure. Keep in mind that for some people this event will be inevitable, and it's always wise to have a "Plan B" if you cannot reach an affordable agreement with your mortgage servicer.
The hands-down best way for you to prevent foreclosure is through a loan modification. Whether this is referred to as a loan modification, mortgage modification, loan workout, or loan restructuring, they're all the same. With this type of assistance, the lender will work with you to help bring the account current and lower the mortgage payment through an interest rate reduction, loan extension, deferment, or even a possible principal reduction.
This is a perfect solution for those of you who can really afford the home, but not the current terms you've been given. First of all, to qualify for this type of assistance you must be able to prove a financial hardship that is making it difficult to manage your payments. This will need to be explained in detail in the hardship letter you'll provide as part of the submission package to your lender. Acceptable hardships may include:
– Job loss or decrease in income
– Illness
– Death of spouse
– Divorce
– High medical bills
– An adjustable-rate loan that has increased to an unaffordable amount
For individuals simply looking to catch up on missed payments, you can try requesting a repayment plan which will increase your monthly dues by "x" amount until the arrears have been satisfied, typically lasting 3-12 months.
If you really want to keep your home but just need assistance managing your loan, a loan modification should be the first option you explore when fighting to avoid foreclosure.
You can learn more about loan modifications at this link.
Other than a loan modification, a short sale has got to be the next best way for a struggling homeowner to prevent the devastating affects of foreclosure. Because the value of homes has gone down such a significant amount, this has become a very useful route for many people.
A short sell takes place when the mortgage lender allows the borrower to sell their property for less than the outstanding balance of their mortgage. Sometimes the lender just has no choice but to sell the property or take a major loss if the home is auctioned off. This will also allow both parties to avoid the long, stressful, and very expensive foreclosure process.
But be aware that because the lender is allowing you to sell the home for less than what is owed, there will more than likely be some consequences. First off, a borrowers credit rating is going to be affected because of this action, especially if the loan has become delinquent while in process of trying to sell the home.
If the loan happens to fall many months behind while waiting for the sell to go through, credit can be damaged almost as much as it would through a foreclosure. Vice-versa, credit scores will only go down a small amount if the borrower remains current while finishing this process.
Also, the lender is more than likely going to issue a 1099c for the deficiency balance once the sell goes through. This is the difference between the outstanding balance of the loan and the amount the home sold for. Many mortgage professionals advise any homeowner that wants to pursue this option to first consult with a local real estate agent or attorney to discuss this issue. Any legitimate real estate attorney will provide a free consultation to go over this matter.
Deed in Lieu of Foreclosure (DIL):
Another way to help avoid the devastating affects of foreclosure is through a deed in lieu. This is an event where the homeowner agrees to transfer the title of their home back to the mortgage lender, and in return the homeowner will be released from the obligations of the loan.
This is very beneficial for the homeowner because the negative affects to ones credit rating will be much less than that of a foreclosure. At the same time the lender benefits as well because they can avoid the expensive and lengthy process that comes along with repossessing the property. A borrowers credit rating can be affected up to 250 points going though a deed in lieu. They may also be liable for tax consequences as well depending on whether they have a recourse or non-recourse mortgage.
Forbearance Agreement
The most common workout solution is the forbearance agreement, in which you will be permitted to repay the delinquent amounts for a certain period of time, such as six to 12 months. However, you must be able to provide the lender with an acceptable explanation for the delinquency and prove that the situation was only temporary.
An extension of the forbearance agreement is the delayed repayment plan, which would be applicable if you are currently undergoing a hardship. The lender will agree to temporarily reduce your payments while your hardship persists but you will eventually have to pay larger amounts once your hardship, such as a stay in the hospital, has ended.
Claim Bankruptcy
If all else fails, you can declare bankruptcy although this will negatively affect your credit score for several years. However, it will provide you with time to pay off your debts while keeping your home and other assets.
Get Free Foreclosure Help
The Obama Administration, U.S. Treasury, and U.S. Department of Housing and Urban Development (HUD) offer various programs that include mortgage servicer incentives, such as free foreclosure counseling and mortgage help for struggling homeowners. One of these initiatives is a set of loan workout guidelines for lenders issued by the U.S. Treasury, called the Making Home Affordable Program. This program is in association with a collaborative effort between the government, lenders, mortgage servciers and non-profits, dubbed HOPE NOW.
HOPE NOW facts can be located on the www.HOPENOW.com or on the www.MakingHomeAffordable.gov website.
They are working with one of the nation's largest non-profits, Neighborhood Works, who is operating a free mortgage hotline and assistance centers with hundreds of local housing counselors across the nation. You can visit them at www.995hope.org or call them at 888-995-HOPE for further information or immediate help.
Some states now have foreclosure mediation. Check to see if your state has this because this can be a great way to stop foreclosure with the courts help.
For these reasons we always suggest to first exhaust all options we listed above before going this route. It would also be very wise to contact a local real estate agent or attorney before applying for this to get a better idea of how it will play out.
However, for some individuals there may be no other option but to then just let the house go. Many people in this position are saving up as much money as possible until there home is auctioned off and they are forced to rent elsewhere. But remember the solutions we discussed above and do not give up the fight until you have exhausted all options.
Get Help in Our Mortgage Forum
You can also get free advice on how to avoid foreclosure in our mortgage forum.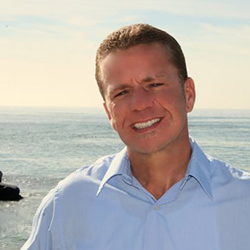 By Maurice Bedard
Founder at LoanSafe.org
My name is Maurice "Moe" Bedard. I am the founder of America's #1 Mortgage Forum, LoanSafe.org. My online work has been featured in the New York Times, LA Times, Fox Business, and many other media publications. I currently live in Carlsbad, California with my beautiful wife and children.
Foreclosure Articles
Foreclosure Help
Here are some other resources: