We're have seen quite a dramatic increase of interest rates over the past two years and it's starting to affect not only a new buyer's monthly payment but also their ability to qualify. This has taken thousands of people out of the market and some that have lost interest in buying a new home.
How do we solve this problem?
There are ways to solve this to make a payment more affordable, but not many typical consumers are aware they have these options because they are not educated about them.
Ways to make an interest rate lower and payment more affordable:
* Seller Credit – Sellers can write up in their offer that they are crediting X amount of money towards JUST buying the interest rate down.
* Buying Rate Down – You can pay what are called "Points" to buy the rate down further than market.
* Paying off Mortgage Insurance in Full – Rather than paying mortgage insurance monthly, you can pay it as a single premium.
* Going for a longer-term loan – 40-year loans are starting to make a comeback.
* Improve credit – Your loan officer can run a simulator showing what you may be able to do instantly to improve your credit.
Now some of these are obvious directions while others you may not have thought about before. Below we are going to break down each one of these options more in detail to explain how they benefit your payment and possibly the interest rate.
Seller Credit Towards Discount Points:
I have been having many seminars with real estate agents who have noticed a little slower market than usual because of buyers shying away from properties because of the high monthly payment. Instead of lowering the price of their property, they can provide a seller credit to specifically go towards buying down the buyer's interest rate.
Let's say that seller provides a 2% credit towards buying the interest rate down, that can lower the interest rate in some cases a full percentage point ultimately saving the new buyer a significant amount of money monthly. The seller also wins in this case because they sold the property, they didn't have to reduce the price of the home but provided a benefit to the future homeowner.
This tactic is widely used by new home builders for a couple reasons. One of the main reasons is so that you use their lender and get the profit of the loan as well as the sale of the new home. There's another reason and that's making sure you qualify. They know the lender that they work with is going to give them accurate information, Joe Smith broker down the street may have just generated a pre-approval without verifying information.
Buying the Interest Rate Down:
Most homeowners today are used to having such low-cost loans and associate discount points (or points) to "Oh crap, that's going to cost me a lot of money". What you first need to understand is that if you are buying discount points, it's usually to lower the interest rate and not necessarily profit that goes to the broker or lender that you're working with. This tactic is used if you believe that interest rates are not going to get any better over the next few years, which at this stage I don't believe that will happen.
To determine if buying the interest rate makes sense you want to divide the cost of it by the amount you will be saving per month. For example: if your payment savings is 200.00 per month and it costs 9,000.00 to get the interest rate lower, 9000.00 / 200 = 45. 45 is the Number of months that it would take you to recover from buying the interest rate down (or a little less than 2 years). If you believe you're going to be keeping your home loan for longer than 2 years, it makes sense to buy the interest rate down.
Paying off Mortgage Insurance in Full:
This only applies if you are putting less than 20% down. If you're putting less than 20% down, typically you will have monthly mortgage insurance that is a payment in addition to everything else. Basically, it's insurance to the lender in case you default on your loan.
What you can do is pay the mortgage insurance in a lump sum, called a "Single Premium". Just like the monthly payment, it will be based on your credit, how much you are putting down and how many people are on the loan. The single premium may be 4000.00 to eliminate a 100.00 mortgage insurance payment. I use the same math as the example above when determining if this direction makes sense looking at the short and long-term benefits.
Going for a longer-term loan:
These are starting to make a comeback and I feel like it's going to be sooner than later. We have Non-QM lenders already offering 10-year interest only, 40-year amortized loans. That means that the first 10 years are a very low payment (only paying the interest on the loan), once the 10 years are up your loan is amortized over 30 years and the payment will adjust to being higher as you will now be paying the loan off.
An example of this type of product would be a HELOC only HELOC's are 30-year terms, 10 years interest only. Once that HELOC adjusts, that payment is going to skyrocket into a 20-year loan which causes most people to investigate refinancing. Having a 40-year loan will lessen the blow when the loan adjusts.
My honest opinion is that we're going to see Fannie Mae and Freddie Mac at some point come out with a 40-year loan to make payments more affordable for the millennial generation which is now part of the largest homebuying group in America.
Improve Your Credit:
This is a given, the terms that you receive for a new mortgage are based heavily on your credit score. What is also very unknown when you are a consumer are the tools your mortgage originator has to help you boost your credit. We have credit simulators that can tell us what steps you need to take to improve your credit score.
Once you take those steps we can force the creditors to update the bureaus through a system called "Rapid Rescore". Most consumers will have no idea what this is because it's very costly on the lender's side. However, if you can benefit a credit score by paying off or down a couple small liabilities and get them a better interest rate – you will have a client for life.
In the past, I was the guy that had the low credit score. Don't be afraid to talk to a lender/loan officer like me when it comes to these issues. We have seen it all and can guide you best to reach that dream of owning a new home.
If you like what you've read today and want to discuss more, please reach out to me at: 619-379-8999 or
[email protected] and I would be happy to go over a few scenarios with you.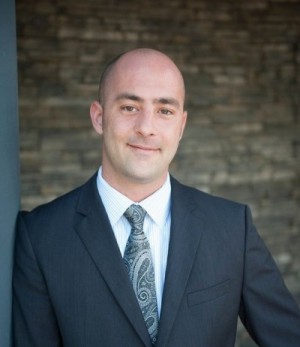 I'm LoanSafe.org's mortgage expert and a senior loan officer with Prime Lending. If you need a live rate quote, or need help getting a new mortgage, please call me direct anytime at 619-379-8999.