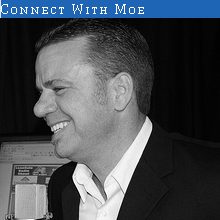 Hi, my name is Maurice "Moe" Bedard and I created LoanSafe in the summer of 2007. At that time there was really nobody helping homeowners and there was absolutely no information available on the internet for people to find in order to save their homes. So, that was when I got the idea to start my blog, LoanWorkout.org and this blog/forum, LoanSafe.org. Now, LoanSafe.org has over 140,000 members and receives hundreds of thousands of visitors per month.
I am also the CEO of MoeSeo. A website design and search engine optimization firm. We specialize in WordPress and building communities via forums or blogs.
My work has been featured in the New York Times, LA Times, Fox Business and many other media publications. My goal is to help people with my websites and restore hope through the internet. I was born and raised in Southern California and currently reside in Carlsbad, California with my wife and children.
Join me on Facebook or Follow me on Twitter
LoanSafe.org is "our" community.
With over 140,000 members and growing every day, this has turned into more of a homeowner movement than a simple forum or little website. I just had the simple idea and now it has grown into thousands of us working together in fighting for our property rights and rights as consumers.
Meet the LoanSafe.org team.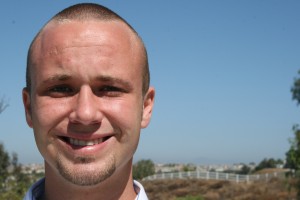 Evan Bedard has worked with various law firms since 2007 as a top Countrywide Home Loan modification processor. Evan has been instrumental in helping the various law firms and homeowners save thousands of homes. He is also a mortgage guide in the LoanSafe forum and is helping homeowners daily. Evan enjoys training martial arts,  hiking, and the outdoors. He was born and raised in Southern California.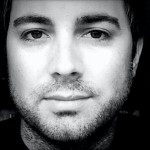 Jon D. Maddux Jon D. Maddux has been in the Mortgage / Finance industry for 16 years. Before the mortgage crisis, he was President of IMS Lending, a local mortgage company in Del Mar, CA. In December 2007, Jon Co-Founded and became CEO of YouWalkAway.com.
Since January 2008, YouWalkAway.com has helped over 8,000 customers navigate through the hardship of foreclosure and / or a short sale. You Walk Away has been featured in news publications and TV news programs such as: 60 Minutes, ABC Nightline, CNN, NBC's The Today Show, Good Morning America, Yahoo Finance, Time Magazine, The Wall Street Journal, The New York Times, Bloomberg, Forbes, Fortune, Money Magazine, NPR, AP, NBC, CBS and Fox News among many others. Many of these publications have used quotes from Maddux about mortgages, short sales and foreclosure.
In Jan 2013 Maddux launched AfterForeclosure.com to help homebuyers find the best way to re-enter the housing market after foreclosure or short sale. He is a also a musician and lives with his wife and two children in Southern California.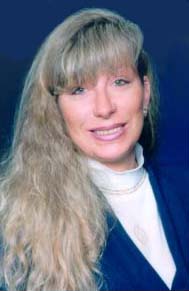 Cat Damiano has over 17 yrs. of experience in the Real Estate industry. She began her career in 1994 in foreclosure prevention as a short sale negotiator. From there she became part of an REO team marketing properties owned by Fannie Mae and large asset management companies directly to the real estate investor groups she had built solid relationships with over the years. Her integrity, intelligence, negotiating skill, compassion, drive, personality and professionalism carried her through her career earning her many accolades along the way.
Cat became a part of the Loan Safe team in September 2007 and has used her foreclosure prevention expertise, tips, and VIP contacts in helping thousands homeowners achieve successful outcomes on the LoanSafe.org forum. Cat is an integral part of the Loan Safe team and her mission is to help Moe and the Loan Safe team to help as many homeowners as they can to save their homes. Cat specializes in Foreclosure Prevention, Short Sale Negotiation, REOs, BPOs, Real Estate Contract Review and Negotiation, and Loan Modification Advice and Tips on the LoanSafe.org Forum.
Cat was born and raised in Northern N.J. before moving to beautiful Colorado with her son in 1994. She enjoys snowshoeing, cooking, and fitness.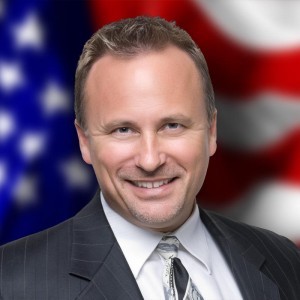 Chris Sorensen is a twenty three year Real Estate and Mortgage Banking principle and expert. As a foreclosure prevention and loss mitigation specialist, he has worked with numerous banks and lenders over the years in order to mitigate loss to both the institution as well as the homeowner. As an expert witness, Chris is has been able to assist in the determination of fraud vs. negligence and teaches District Attorney staff and others on current scams against the public. As a professional trainer, Chris has trained hundreds of professionals on the responsibility of ethics and knowledge and that serving the public is a privilege, not a right. He is currently the Founder and Executive Director of the non-profit Home Ownership Education Learning program, or HELP.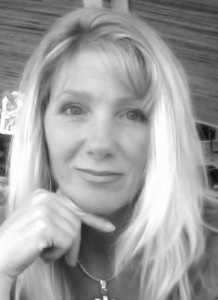 Krista Railey is a 23 real estate and mortgage broker out of Southern California.
LoanSafe and Moe Bedard in the media:
We are an online grass roots consumer led community based on the simple premise of "paying it forward". We help you, you help him, he helps her and so on and so on….. No strings attached ever and no favors needed to be paid back.
Just pay it forward to the next person in need of help!
LoanSafe.org helps support homeownership through a powerful consumer led grass roots campaign via the internet. We strive to influence our government and the media in the accountability and effectiveness of the loan workout and loan modification process with mortgage servicers. Loan Safe wishes to connect governments, nonprofits and for profits with homeowners and in a manner that helps all parties involved in the most efficient and least stressful ways as possible during this difficult time.
LoanSafe.org plans to be national "loan safe haven" leader on the internet for consumers, creating nationwide solutions and responses to the serious challenges facing homeowners in regards to their homes and loans.
LoanSafe.org Advocates…..
LoanSafe.org advocates to protect and strengthen the nonprofit housing counseling sector on the internet by being the central website/forum to exchange ideas and information that will assist everyone in the fight to help people save their homes. By uniting as one we can continually influence laws and regulations that impact our country's nonprofit sector in the war against foreclosures.
All of LoanSafe.org's advocacy work aims to create a website where struggling homeowners can meet, reduce communication problems and enhance their ability to fulfill their missions to save their homes. Our advocacy will include efforts include partnerships with government, business and philanthropy, as well as within the nonprofit and for profit sector itself.
LoanSafe.org Will Strengthen…..
Strengthens Americans by uniting homeowners, lenders and non-profits, saving them time, money and their homes.
LoanSafe.org Informs..
LoanSafe.org informs the public about the latest home saving news and most promising practices so they can work smarter and not harder in the fight to stop foreclosure.
We Connect…..
LoanSafe.org connects non-profit with other non-profits and homeowners in a way that helps everyone profit.
Promote Safe Loan Modification Standards…..
We believe that the loan modification process can beneficial to both the consumer and lender when it is done for long term affordability.
Preserve the American Dream…..
Homeownership has and always will be part of the American Dream. We strive to fix loans and keep people in their homes. An outcome that is beneficial to all parties involved.
Maintain Communication……
Communication is the #1 most critical activity during the foreclosure process. Loan Safe Solutions bridges the divide between borrowers and servicers by acting as an intermediary and advocate of mitigating loss for all parties involved. We utilize our network of consumer friendly not for profit websites like LoanSafe.org and LoanWorkout.org to educate and connect consumers with their servicers.
To date we have assisted approximately 300 people in saving their homes for free.
Minimize Loss to All Parties…..
No one wins in foreclosure. No one wins by playing hard ball. In order to effectively create solutions, all parties need to come to the table with the common goal of mediating damage in the most proficient and cost effective way possible. Whether that be a loan modification, short sale or deed in lieu of foreclosure, it is possible that everyone can come out of the process a winner.
Loan Safe is the Real Solution…..
Loan Safe provides real solutions for homeowners, lenders, communities and our government!
Advertising Disclaimer:
Currently LoanSafe.org is supported by its advertisers, REST Report Matters and Google Inc. via their Adsense Publisher network. LoanSafe.org is either paid per click or a flat monthly service fee and for traffic that is generated by our website to their websites and or offers. We do not collect or sell private information from our website visitors or members. LoanSafe.org or MoeSeo Inc. is in no way affiliated too any said advertisers on this website. We also are NOT paid compensation for any leads and or sales made after a visitor clicks on any ad. LoanSafe.org will not to be held liable for any business relationship you establish or contract you sign when visiting our website.